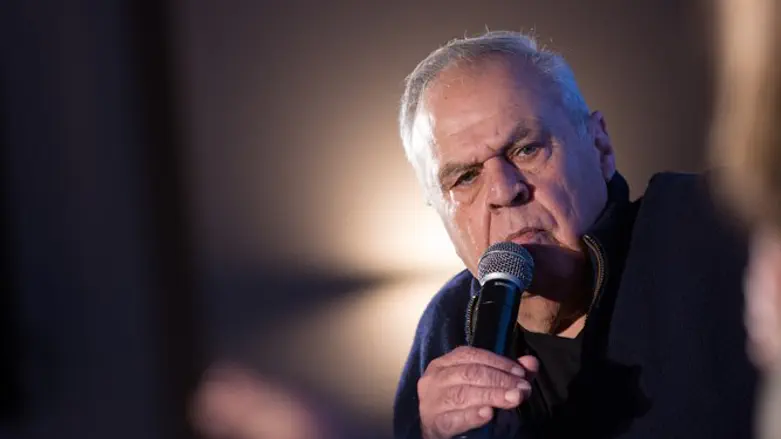 רוני דניאל
צילום: Miriam Alster/FLASH90
Roni Daniel, a long-time Israeli journalist and analyst of security issues, passed away Monday after suffering a heart attack. He was 73.
Daniel covered army and security affairs for Channel 2 and Channel 12 for the past 28 years.
He is survived by his wife and two children. The time of his funeral has yet to be announced.
"The Hadashot company mourns the death of our friend, army commentator Roni Daniel, who died today at the age of 73," Channel 12 said in a statement Monday afternoon.
"Roni, born in 1947, was a commentator on army affairs and security for the Hadashot company going back to its establishment in 1993. May his memory be for a blessing."
Prime Minister Naftali Bennett eulogized Daniel, calling him a man "who combined journalism with patriotism and Zionism."
"Roni wasn't just a military commentator. He was the voice of past era, of the good land of Israel, of loving the State and maintaining its security, of the kibbutz and the city together. He criticized when necessary, gave a compliment when it was deserved. He will be missed by all of us on screen, and in hearts. My condolences to the family. May his memory be for a blessing."