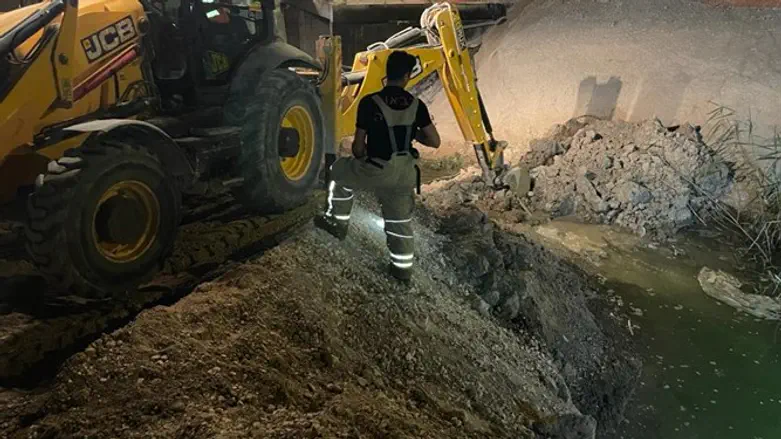 The water reservoir in which the teen was located
Etzion-Yehuda rescue unit
A 14-year-old boy from Beit Shemesh, with whom contact was lost during a school trip, was pulled from a water reservoir after hours of searching on Thursday night.
The boy was last seen shortly after 4:00 p.m. on Thursday in the woods during the hike.
Forces from the Israel Police, the Border Police and volunteers from the Etzion-Yehuda rescue had been searching from hours in the woods near the Beit Jamal Monastery.
The teen did not have a cell phone. A helicopter from the Israel Police Air Unit was also called to the scene to assist the forces on the ground with aerial scans.
After the boy was pulled from the water, Magen David Adom paramedics pronounced him dead.
MDA paramedic Nissim Salem said: "When we arrived at the scene we noticed a reservoir of water from which the boy was being pulled. He was unconscious, with no pulse and not breathing. We performed medical tests but he was without signs of life and we had no choice but to pronounce him dead."