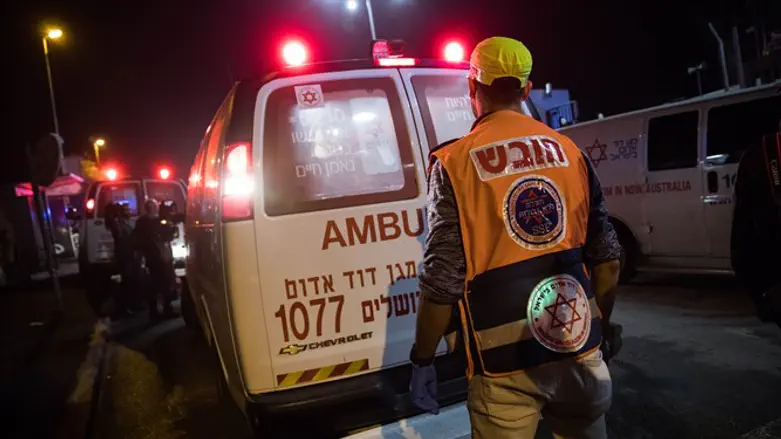 Ambulance (archive)
Flash 90
One person was wounded in a stabbing attack in an Israeli border town near the Gaza frontier on Sunday night.
The incident occurred just outside of the town of Sadeh Avraham in the Eshkol Regional Council near the Gaza frontier.
An Arab terrorist armed with multiple knives attacked the local security coordinator for the town, stabbing him before another security officer opened fire, wounding and neutralizing the terrorist.
The IDF said that an initial investigation found that the terrorist was a Palestinian Arab resident of Gaza who had crossed from the southern Gaza Strip into Israeli territory.
The incident is still under investigation.
Local security officials and IDF forces conducted searches of the surrounding area. Once it was determined that there were no additional terrorists in the area, residents of the surrounding towns were given the all clear.