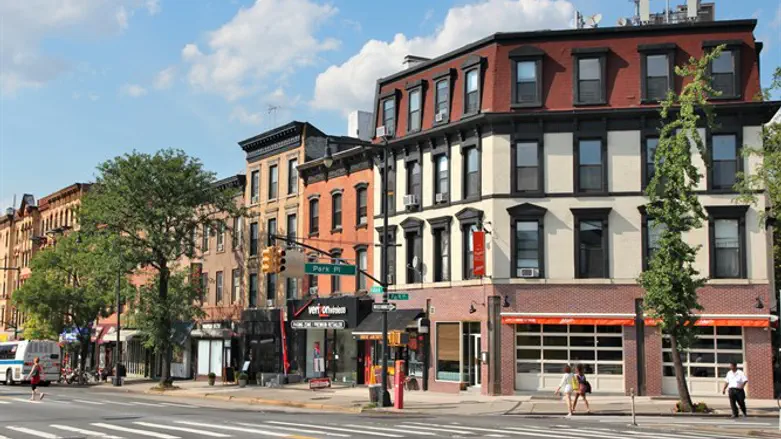 Flatbush
iStock
The perpetrator of multiple instances of anti-Semitic graffiti over the weekend in heavily Jewish neighbourhoods of the Flatbush section of Brooklyn has been apprehended.
The suspect was arrested by the NYPD in coordination with the Flatbush Shomrim Safety Patrol.
"Following incidents where multiple construction sites throughout the neighborhood were vandalized with hate messages over the weekend, acting on tips we received, our sharp eyed volunteers spotted the suspect moments ago and she was promptly arrested by NYPD70pct," the Flatbush Shomrim tweeted.
StopAntisemitism.org reported that the suspect is "an older Hispanic woman (who) was arrested in Brooklyn for spray painting 'Free Palestine' all over construction sites in Jewish neighborhoods."
The Yeshiva World reported that the NYPD and Flatbush Shomrim had been on alert for the woman who was caught on security cameras writing "Free Palestine" on the construction sites.
Shomrim received multiple phone calls from witnesses who told them they had seen the suspect.
A large group of police and Shomrim canvassed the area looking for her.
She was eventually found and arrested in Flatbush wearing the same clothes she had on when she was caught on camera committing the vandalism.