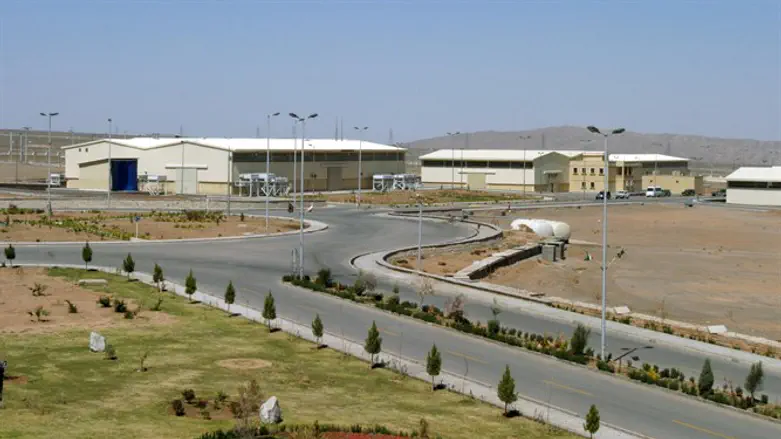 The nuclear facility at Natanz, Iran
Reuters
The chairman of the Iranian parliament has confirmed that Iran is now enriching uranium to 60%.
In a Friday tweet, Iranian Parliament Speaker Mohammad Baqer Ghalibaf wrote: "I am proud to announce that at 00:40 last night ,and on the night of the pilgrimage of Sayyid al-Shuhada, young and pious Iranian scientists were able to obtain a 60% enriched uranium product."
"Congratulations to the brave people of Islamic Iran on this success; the will of the Iranian people is a miracle and will thwart any conspiracy."
On Wednesday, the International Atomic Energy Agency (IAEA) said in a statement: "The Agency today verified that Iran had almost completed preparations to start producing UF6 enriched up to 60% U-235 at the Natanz Pilot Fuel Enrichment Plant (PFEP)."
The agency added that Iran plans to add 1,024 first-generation IR-1 centrifuges to the plant
On Tuesday, the state-run IRNA news agency reported that Iranian negotiator Abbas Araghchi said that the Islamic Republic would enrich uranium to 60% purity, far above the 20% it had been enriching uranium to previously.