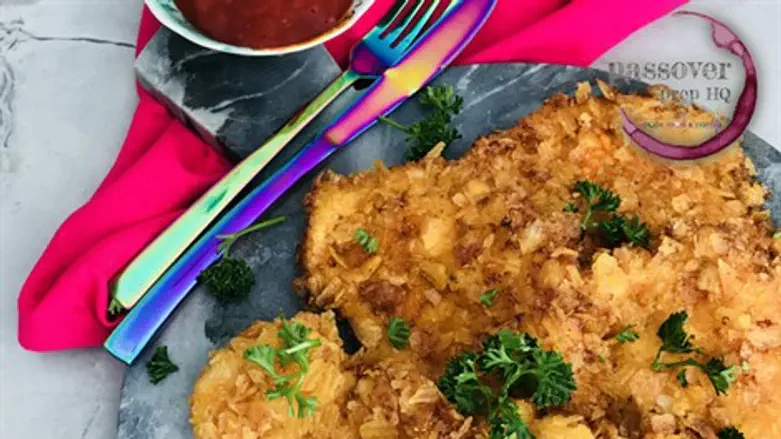 Kosher for Passover Shnitzel
Kosher.com
Fried shnitzel tastes good always! Here's a Kosher for Pesach shnitzel that's dipped in potato starch and eggs, with potato chips for crunch, and fried to perfection so you can enjoy that crispy, crunchy goodness on Pesach too! From Kosher.com
Main ingredients
1 package thinly sliced chicken cutlets (about 10 thin pieces of shnitzel)
2 eggs
1 big bag potato sticks or BBQ chips
1 cup potato starch
Make the Shnitzel
Crush the chips in a zip-lock bag.
Coat the cutlets in potato starch, egg, then chips. Fry.
Tip:
Use a large piece of foil to cover the area you'll be making the cutlets so there's no mess – just wrap up and dump!!! Place each of the coating components separately on the foil in different sections (aside for the egg; put the egg in a bowl).