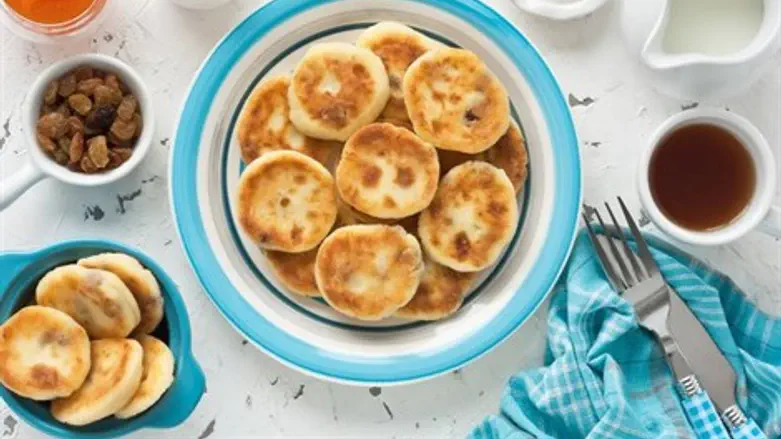 Cheese Pancakes
Kosher.com
These Pesach pancakes are made with both cream cheese and cottage cheese, eggs, salt, sugar, matzah meal, & onion powder. Serve with sour cream on the side. Courtesy of the Women's Branch of the OU and Kosher.com. 
Main ingredients
1/2 pound cream cheese
1/2 pound cottage cheese
2 eggs
2 teaspoons salt
1 teaspoon sugar
1 and 1/2 cups Yehuda Matzo Meal
1/2 teaspoon onion powder (optional)
Prepare the pancakes
1)Beat cream cheese and cottage cheese together until smooth.
2)Add eggs, salt, pepper and sugar.
3)Stir in one cup matzah meal and mix well.
4)Form into patties and dip in remaining matzah meal on both sides.
5)Fry in oil to brown on both sides.
6)Serve with sour cream.