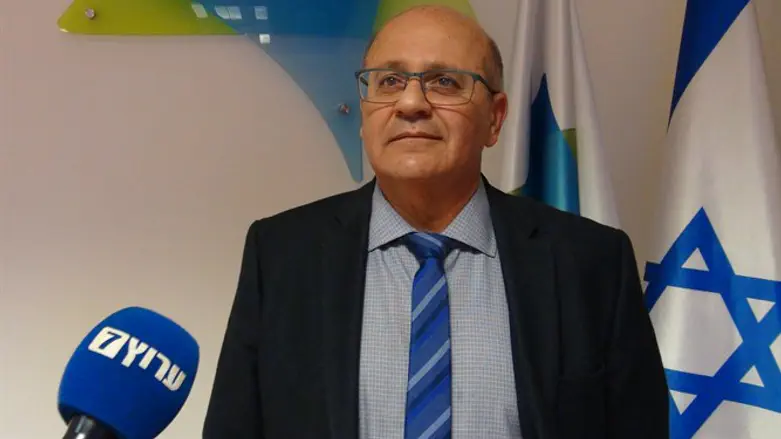 Prof. Hezi Levi
Hezki Baruch
Israel's vaccination campaign continues to be highly effective, with the infection coefficient has dropped to 0.53, but Health Ministry Director General Prof. Hezi Levi warns that caution is still required and the morbidity numbers may still worsen.
In an interview with Galai Tzahal (IDF Radio), Prof. Levy said, "There is a touch of optimism - we are examining the possibility of additional reliefs every day. However, it is hard for me to believe that we will reach a rate of zero morbidity and infection."
Meanwhile, the Health Ministry continues to warn that Israel needs to purchase millions of additional coronavirus vaccines to sustain its vaccination campaign.
"There is an important need to purchase millions of additional vaccines, to prepare for various situations including booster doses, vaccinating children above age 12 (following research and FDA approval), and the provision of an option for vaccines which stand up to the variants which may arrive," the Ministry said in a statement.
"Thanks to the vaccines, Israel is the first to exit the coronavirus crisis. Thanks to the purchases that we wish to make, Israel will continue to be the most protected country in the world from coronavirus, the statement said. "We must not make light of one of the most important purchases that the State can make at this time."