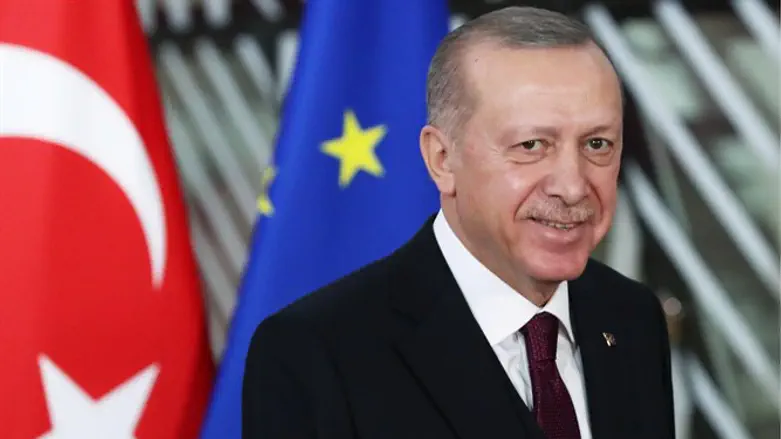 Recep Tayyip Erdogan
Reuters
Turkey has sent Israel a message indicating that it is willing to send an ambassador to Tel Aviv, the moment Jerusalem indicates that it is willing to send an ambassador to Ankara, Israel Hayom reported, quoting a Turkish official.
The main disagreements between the two countries were and are regarding the presence of senior Hamas officials in Istanbul.
The relations between Israel and Turkey have known ups and downs over the past decade, but have mostly been negative beginning from the
Mavi Marmara
episode in 2010, which eventually led to the expulsion of the Israeli ambassador to Turkey.
In March 2013, during former US President Barack Obama's visit to Israel, Israeli Prime Minister Binyamin Netanyahu called Turkish President Recep Tayyip Erdoğan and apologized for the incident. During that same conversation, the two agreed to normalize relations between the countries, and in 2016 a new Israeli ambassador was sent to Ankara.
However, in May 2018, the Turkish Foreign Ministry responded to the weekly "March of Return" events held by Hamas by calling the ambassadors in the US and Israel for a meeting, and expelling the Israeli ambassador, who was later humiliated at the Ankara airport. Since then, the Turkish ambassador has returned to Washington, but not to Tel Aviv.
Israel's Foreign Ministry did not return comment to Israel Hayom.