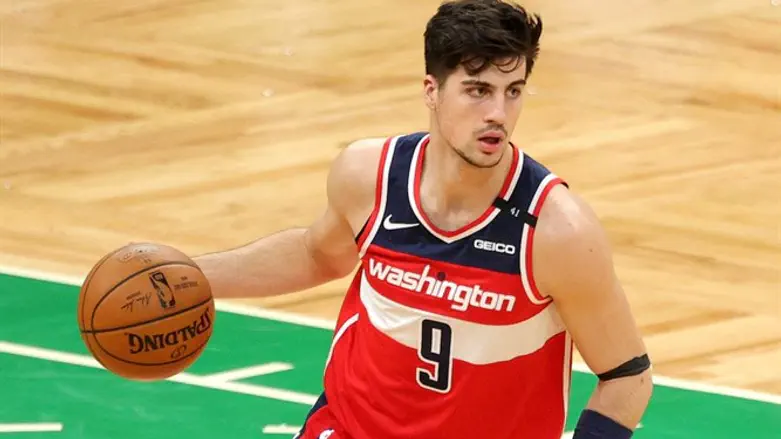 Deposit photos
Deni
Israel Eyes Gold in Tokyo Olympics
Well, most of us never thought the Tokyo Olympics would come to fruition, but it is going ahead and that has Israel champion Yoav Cohen back in full training. He hopes to replicate the feat of Gal Fridman, who won gold in another water sporting event. That was the Sailboard event picked up for Israel in the 2004 Olympics held in Athens. His gold was an improvement on his 1996 Atlanta Olympics bronze medal.
Bronze would also be an incredible achievement which Shahar Tzuberi picked up in the same Sailboard event in Beijing's 2008 Olympics.
Israeli Deni Avdija is Names as an NBA Rising Star!
Deni Avdija, an Israeli-Serbian, will represent the world basketball team for the up-and-coming All-Star weekend on the horizon. This is his first year as a pro and makes it into the Rising Stars Challenge. This is a team of the NBA's 20 most prolific basketball rookies. Avdija has a great career ahead of him and is only 20 years old. The 6 foot 9 forward has had a tough season, but this is the NBA, and it is never going to be easy!
An Unstoppable 35 Wins for Yeshiva University
It is hard to see the men's Yeshiva University team losing at all at the moment, as the Division 3 team puts together the third longest winning streak by any team that has competed in the history of the NCAA across all 3 divisions.
Israel National Football Team Prepares For 3 March World Cup Qualifiers
The national football team will take on Denmark at home on the 25 March to kick-start its bid to qualify for the next World Cup. Denmark has proven to be tough competition, but the country's national team, which once won a European Championship, is not the toughest of opponents out there. The next visitor is a fierce fighting Scottish team on 28 March, but perhaps slightly lesser opponents than Denmark.
To round up the 3 qualifying matches, Israel visits Moldova in a match that should surely see the national team pick up a win. Betting odds on Israel's national football team are available on UK sports books. For brands like free bets.uk, there is a chance of a bonus bet, free bet, and enhanced odds. Plus, an Accumulator bet on Israel coming out of all 3 matches with 3 wins would make a healthy return. Some sites are offering no deposit bets just for signing up, and an accumulator would be a good way to use this free bonus betting cash!
Iran Re-enters Judi Arenas!
Latest news coming out of the International Judo Federation (IJF) confirms that Iran's original suspension from international judo will end. After Saeid Mollaei, who was the world champion, was forced by his own countrymen to throw matches in what was a protest against the IJF. Probably just better not to turn up.
However, the ensuing ban by the IJF was seen as 'overstepping the mark' by the Court of Arbitration for Sport (CAS). Since Monday, Iran is now officially allowed to contest IJF competitions.
Saeid Mollaei is a friend of Israel's judo Sagi Muki. Their friendship is now being turned into a TV reality series covering their passion for judo and how the pair are arch enemies on the mats and best of friends behind the scenes.
Israel's Tadmor Entertainment will work in partnership with MGM/UA Television to bring this sporting story to screens around the world.