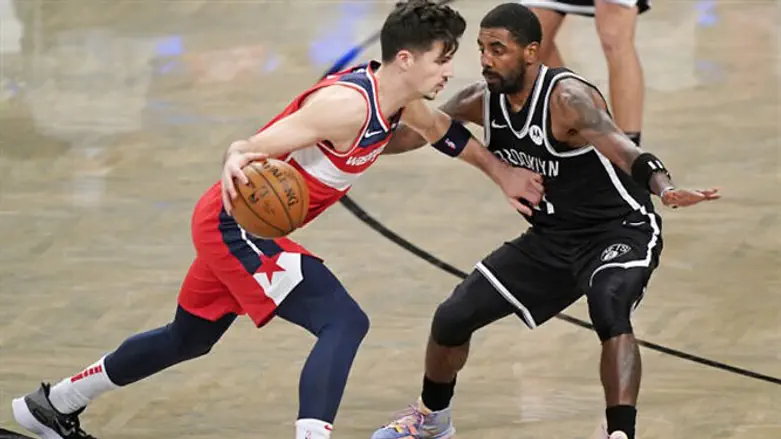 Deni
Pixabay
It's an uncommon sight in the NBA to see players who have Israel listed as their home country - there have only been a handful of Jewish players in league history. Expect it to be a more common sight as we see more of Washington Wizards forward Deni Avdija, as the rookie out of Israel is getting noticed for his high-caliber play to start his career.
In the early part of the season, the Wizards have made it clear that he will be a part of their rotation and will get consistent minutes. The 19-year old is learning this role and has multiple outings showing flashes of the player the team hopes he can grow into.
Fantasy impact so far
While Deni Avdija may have been a lottery pick in the actual NBA draft, the fantasy basketball community was clearly skeptical on his prospects for this season. With an average ESPN draft position (rating here) of 139th overall and 51st among small forwards, there was not much confidence in the rookie.
However, through the first 10 games of the season, he is ranked 25th in the small forward category, which is significantly higher than his draft position would have indicated. While he has had some inconsistencies in output, one figure that would inspire confidence moving forward is that he is averaging over 23 minutes per game. So, while his shots might fluctuate game to game, the fact that he is on the floor shows that the team has confidence in his impact, which will only mean more opportunity moving ahead.
So far he's averaging 7.1 points, 3.9 rebounds, and 2.3 assists per game. While none of these are eye popping stats, they are serviceable numbers for a fantasy bench player. Plus, you can be confident that these numbers will improve as the season progresses and he learns his role even better. He's shown flashes of what he's capable of too. Last saturday against the Heat Deni exploded for a career high 20 points on an efficient 7-15 from the field. Don't be surprised if outputs like this become more common as he continues to get more experience.
He's currently rostered on only 16.5% of leagues, so a tip for the ESPN fantasy basketball community, as most have not picked up on his play quite yet. Watch out if he puts up some more 20 point games though, as he will be much harder to pick up at that point.
Representing his home country
When he was drafted back in November, Avdija became only the fifth player ever drafted from Israel, and surpassed TJ Leaf as the highest pick out of them all. He ended up being picked 9th overall, so there do come certain expectations after being drafted that high.
He is aware that there will be more eyes on him than others from his area of the draft because there have been so few Israeli players. "It's exciting. Any time you can make history or any kind of good thing to represent the Jewish community and the state of Israel, that's an honor for me," he said while being introduced at the NBA Draft Combine.
Deni isn't too worried about that though. After playing professionally in Israel already, he's comfortable with the idea of taking his craft seriously as a profession and what it takes to play against grown adults at such a young age.
He also isn't the only Wizard with some extra international attention on him. Second year forward Rui Hachimura was the first NBA player drafted out of Japan. With that, there was extra media attention all last year as Japanese outlets were often covering the rookie. So, Avdija will have a confidant on the team that can help advise how to deal with the additional attention.
Season Outlook
While there is plenty to be confident about, some who use a sports betting app to make instant wagers, might be wondering if Deni is a good play for NBA Rookie of the Year. According to The Score, he's currently sitting at +3000 for the award. This is a significant longshot, especially seeing fellow rookies like Lamelo Ball and Tyrese Haliburton perform at a level he just hasn't gone to yet.
Regardless of the accolades, Deni Avdija is making history as an Israeli player, but also appears to be figuring out his role in the NBA and in turn giving fantasy basketball owners reason to be hopeful. The rookie is seeing his minutes and contributions go up as the season progresses, and there's been no reason to expect his progression to slow.