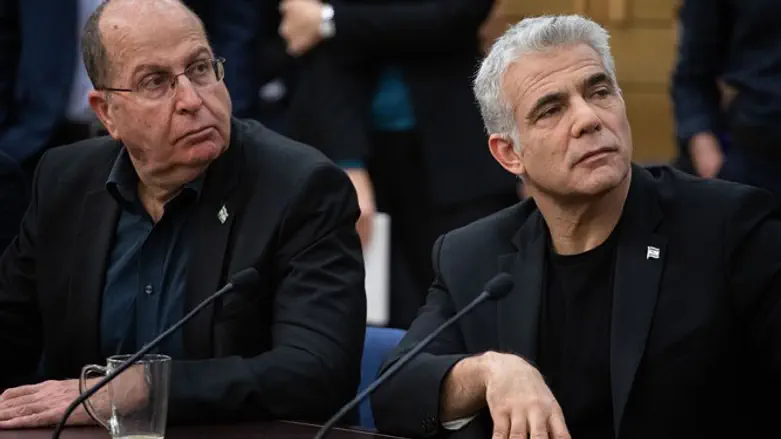 Ya'alon, Lapid
Flash 90
Telem Chairman former IDF Chief of Staff Moshe Ya'alon announced leaving his coalition with Yesh Atid to run alone, reports Israel Hayom.
Yesh Atid Chairman Yair Lapid tweeted a gracious farewell: "I greatly appreciate and respect Bogie Ya'alon and wish him success on his way."
Ya'alon announced in 2018 that he would set up a new political party to run in the upcoming Knesset elections the next April.
"I promised and I'm keeping it," Ya'alon said. "I'm going to head a party, it's our time to take responsibility," calling for new leadership to "bring hope to Israel."