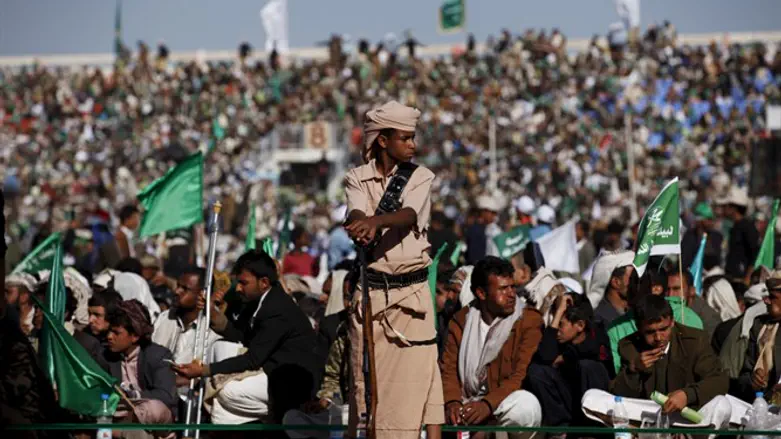 Houthis in Yemen
Reuters
The IDF last week initiated preparations for possible attacks that could include missile and drone strikes by Iraqi militias and Houthi groups in Yemen, reports Kan News.
The report comes as Iranian Foreign Minister Mohammad Javad Zarif claimed intelligence from Iraq indicates Israeli agents are inciting proxy attacks against Americans.
IDF Spokesman Hidai Zilberman last week told a Saudi paper that Israel was not aware of specific Iranian plans to attack Israel, but that Iranian forces may carry out an attack from Iraq or Yemen.
Also, the Senate last week approved by a large majority the repeal of a veto imposed by the President on the defense budget. 81 senators from both parties supported the proposal. Thus, the $742 billion defense budget was approved despite Trump's opposition, reported Kan News.