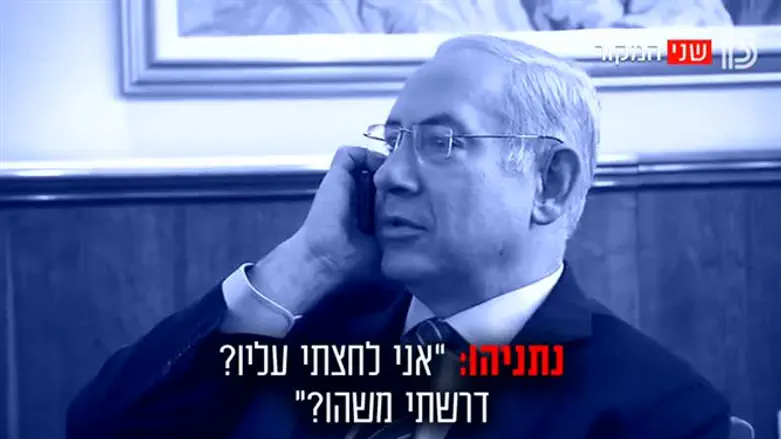 Netanyahu's conversation
Channel 13 News
Recordings of Nir Hefetz, who was one of the people closest to the Prime Minister, included choice words against Yamina Chairman MK Naftali Bennett, Raviv Drucker revealed in Channel 13 News.
The recordings of Hefetz, who has since become a state witness against Netanyahu, were seized on his mobile phone.
Thus, a recording was produced of Netanyahu responding in February 2018 to Bennett who criticized him for his conduct in Case 1,000.
And this is how the conversation sounded:
HEFETZ: By the way, Bennett came out really zero.
Netanyahu: Yes, he's a little dog.
HEFETZ: Yes.
Netanyahu: Are there any comments about him?
HEFETZ: No, no, it's just ... he (Bennett) sent a message back after me, I did not call to not annoy you, he told me "listen, we made you a big discount, don't start with us, we also know how to fight".
Netanyahu: Well then?
HEFETZ: (laughs). OK. It's stupid. You know what, stupid.
Netanyahu: Yes
HEFETZ: His right political consideration is to remain silent, to do what Kahlon did.
Bennett's office has not yet commented.
ההקלטות של נתניהו נחשפות
המקור, רשת 13