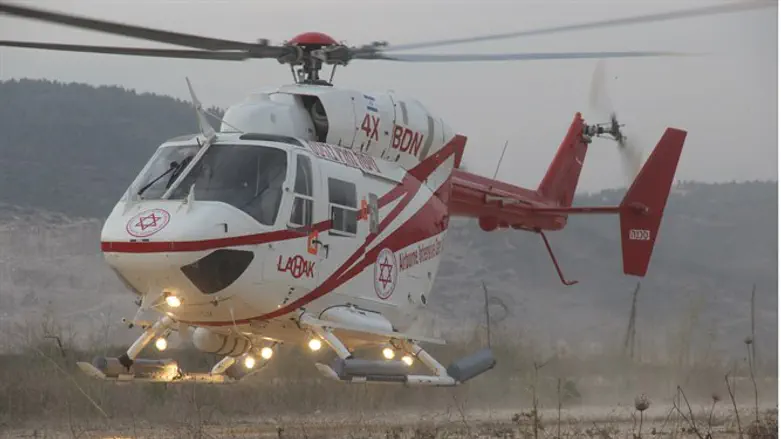 MDA helicopter
MDA
Following the severe earthquake that hit Izmir Turkey, MDA Director General Eli Bin today contacted Turkish Red Crescent President Dr. Kerem Kinik and offered medical and humanitarian assistance to the population affected. The MDA Director expressed his appreciation to the Turkish Red Crescent team members and praised their activities.
"We're following developments with concern; our hearts are with you and with those who have lost their loved ones. We're certain that the experience, capabilities, and dedication of the Turkish Red Crescent will be a key factor to the success of the humanitarian rescue efforts, especially during this challenging era of COVID-19 outbreak. MDA leadership, it's employees, and volunteers are following the efficient response with respect," wrote Eli Bin. "Be confident of our friendly relationships and my offer for any assistance you might need," he concluded.
A similar letter was sent to the President of Greek Red Cross.
"It is a severe earthquake that demands a wide-scope response, including collaboration with a large number of organizations," added Bin. :"We're ready to send a rescue mission once we're asked."