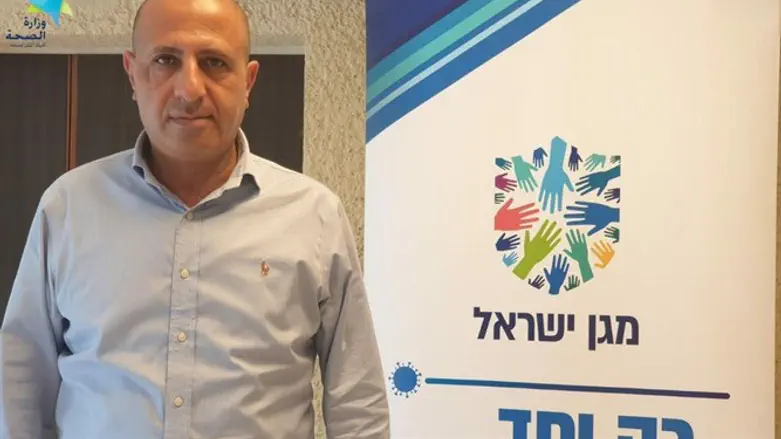 Ayman Saif
Health Ministry spokesperson
Ayman Saif, the head of the fight against the coronavirus in the Arab sector, said Sunday morning that in recent days there has been an increase in the number of weddings in the Arab sector.
"Unfortunately, people canceled their weddings during the lockdown, but now they are returning on a large scale," Saif said in an interview with Galei Tzahal (IDF Radio).
Saif added that as part of the renewal of weddings, he encountered a new phenomenon, "We are seeing the phenomenon of Israeli Arabs holding weddings in the Palestinian Authority, or going out for shopping and entertainment in Jenin and Ramallah."
In addition, Saif noted, "At the same time, many people are return from Turkey and are not paying attention to quarantine obligations. Our message - weddings can be postponed for a year."
Later in the interview, Saif expressed opposition to the wedding outline which was presented by Interior Minister Aryeh Deri. "There is no need for an outline. The solution is simply to postpone all weddings to next year."