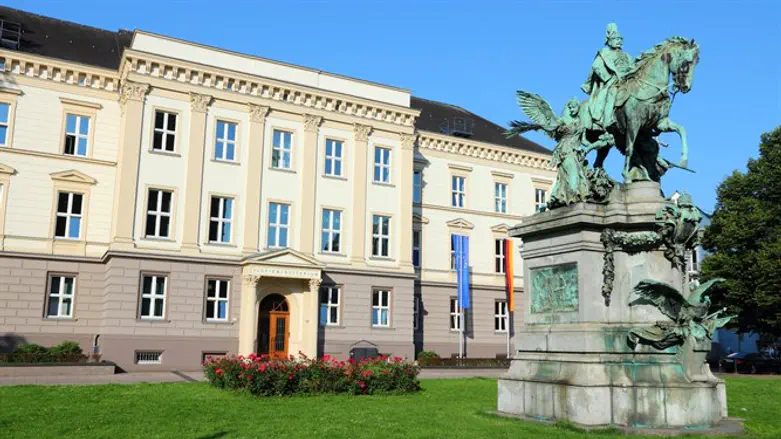 Justice Ministry, Düsseldorf
iStock
The prosecution in the German city of Düsseldorf has opened a murder investigation after unknown assailants carried out a cyber attack on the university hospital, resulting in the death of a patient who was in critical condition but could not receive emergency care due to system shutdowns.
The cyber attack took place on September 9, while, according to police, the main target of the attack was not the university hospital, but the nearby university.
The online attack also shut down hospital systems and computers, which could not accept new patients some of whom were in critical condition. One of them was a woman who was rushed to the hospital in life-threatening condition, but following the system shutdown, doctors were forced to evacuate her to the city of Wuppertal 30 kilometers from Düsseldorf. The woman died on her way to hospital.
Cologne Cybercrime Unit head Prosecutor Christoph Becker said he opened a murder investigation against the unknown individuals. If the investigation leads to a murder prosecution, it will be the first known case in the world where a person dies as a direct result of a cyber attack.
Health care facilities are one of the biggest targets for cyber attacks, and cyber security experts have warned for many years that most hospitals are not prepared for such an attack. Many hospitals rely on devices such as radiology equipment, that are most commonly connected to the Internet. In the event of a cyber attack that disables the systems, hospitals will not be able to provide proper care to many patients.