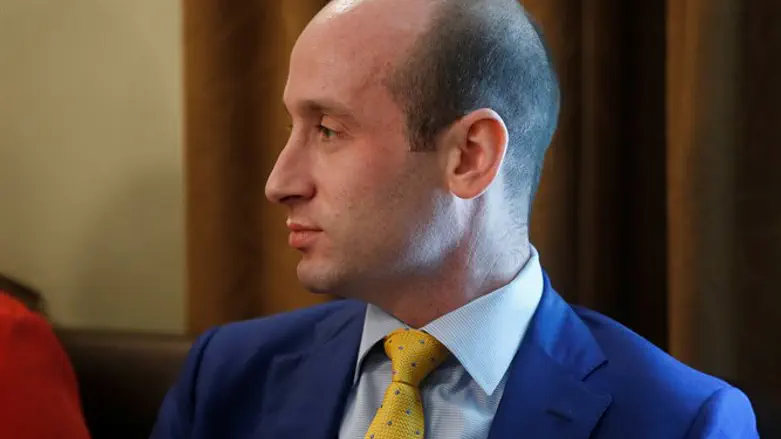 Stephen Miller
Reuters
The Southern Poverty Law Center has added White House adviser Stephen Miller to its Extremist Files, a database of extremists that includes former Ku Klux Klan leader David Duke and Nation of Islam head Louis Farrakhan.
Miller, who helps design much of the administration's immigration policy, was one of the architects of several of Trump's most controversial measures, including the 2018 family separation policy at the southern border and the 2017 travel ban on seven Muslim-majority countries.
More recently, he has pushed for stricter limits on immigration during the COVID-19 era.
A 2019 investigation by the controversial group also found that Miller, who is Jewish, promoted white nationalist content to staff members at at the right-wing news site Breitbart in the lead-up to the 2016 presidential election.
In 2017, Ben Schreckinger, a staff writer for Politico Magazine wrote: The SPLC faced explosive blowback when it included British Muslim activist Maajid Nawaz, a former Islamist turned anti-extremism campaigner who is considered a human rights leader by many. on a list of "anti-Muslim extremists." In December, after the SPLC urged Israeli Ambassador to the U.S. Ron Dermer not to attend a dinner hosted by anti-Muslim conspiracy theorist Frank Gaffney, Dermer used his speech at the dinner to condemn the SPLC as "defamers and blacklisters." In February, the group again raised eyebrows by adding to its list of hate groups the hard-line Center for Immigration Studies—an anti-immigration think tank criticized for pushing bogus claims about the dangers of immigrants, but which has also been invited to testify before Congress more than 100 times.