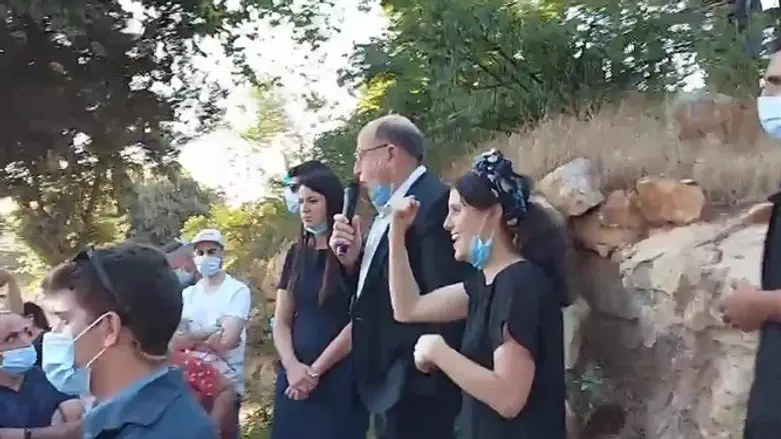 Moshe Ya'alon at protest
Shahar Glick, Galei Tzahal
MK Moshe (Bogie) Ya'alon (Yesh Atid-Telem) arrived on Monday to participate in a demonstration outside the Knesset and spoke in favor of the rights of social workers, but then discovered that he was at the wrong demonstration.
The audience signaled in sign language to an interpreter who explained to Ya'alon that he had arrived at a demonstration by deaf people.
MK Ya'alon's office responded, "MK Ya'alon, as he does every day during the severe crisis that has befallen the country, meets the demonstrators in front of the Knesset and throughout the country. The public protests and the many demonstrations are a painful expression of public outrage over the failed 'emergency coronavirus government' and one cannot stand idly by."
"MK Ya'alon spontaneously stopped, without prior coordination, near a gathering of demonstrators near the Knesset, mistakenly thought that this was the social workers' demonstration that was being held nearby and hence the mistake," said Ya'alon's office.
"When there is nothing substantial such as suspicion of bribery, fraud and breach of trust against him, we understand the mockery of the 'good souls' who fiercely defend corruption, economic collapse and failures on a huge scale and find it difficult to accept a technical human error which came from the desire to support and identify with those affected by this failed government in the serious crisis that befalls us," concluded the statement.