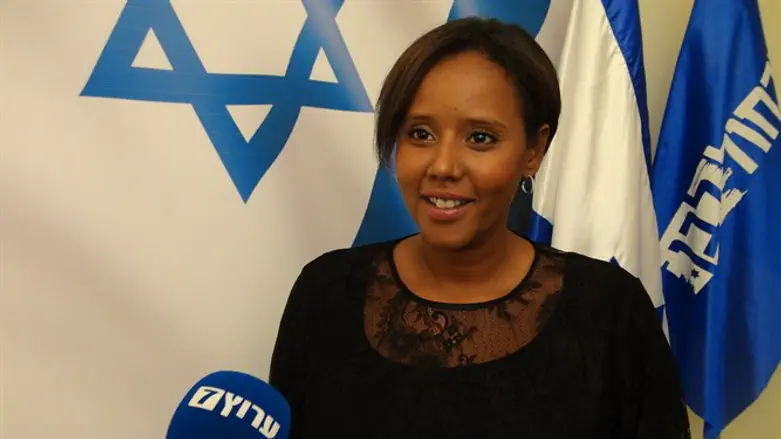 Pnina Tamano-Shata
Hezki Baruch
The Israeli government is not currently working to advance Prime Minister Binyamin Netanyahu's sovereignty plan, the country's Immigration Minister said Monday, claiming that the bid to apply Israeli law over parts of Judea and Samaria is not currently on the government's agenda.
Immigration and Absorption Minister Pnina Tamano-Shata (Blue and White) told Reshet Bet Monday morning that Netanyahu's sovereignty plan is not on the government's agenda, as per her party's request, adding that there is also no date for the sovereignty plan, leaving it unclear if or when the plan will be brought before the government.
"We understand that during this period, basically all other issues are being pushed to the side, and that the most important thing is the coronavirus issue," Tamano-Shata said.
Netanyahu had been widely expected to present his sovereignty plan to the government on July 1st or make an announcement regarding the plan. But Tamano-Shata played down the importance of the date – the first day the government is permitted to pursue the plan, according to the coalition agreement – saying there is nothing 'holy' about the date.
Tamano-Shata also said that the sovereignty plan would only be pursued, at some future date, as part of some larger "processes".
"The whole sovereignty plan is a serious diplomatic issue that will be carried out only alongside responsible processes. Even in the coalition agreement that this will be carried out only in a very structured way, with the [plan] being brought to the cabinet and the Knesset and the government, and with international coordination. When all of this isn't being done, then of course this isn't on the agenda."