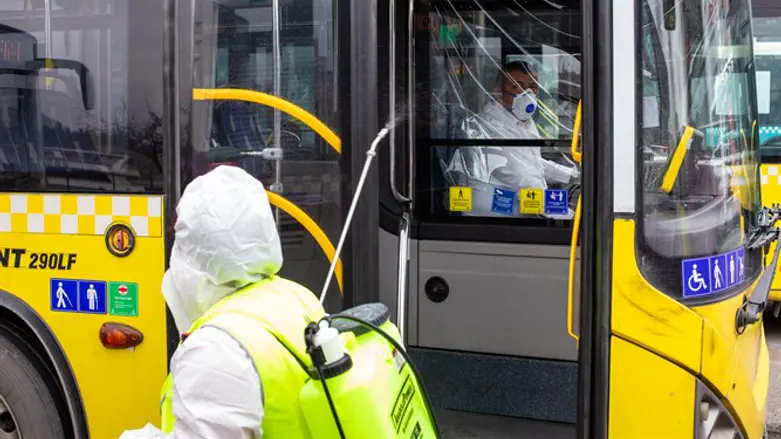 Bus in coronavirus era
iStock
As of Thursday morning, new significant restrictions on public transport come into effect as part of government efforts to fight coronavirus.
The main limitation affects bus drivers who may transport only up to 50% of the maximum amount of passengers able be seated in a given vehicle. The windows must be open with the air conditioners operating.
Weekday public transport will end at 22:00 and will run until Shabbat begins and on Saturday night will continue even after 22:00.
Alongside this, central routes during rush hour will be strengthened with more busses and buses leaving the railway stations will continue to operate even after 10 pm.
Pursuant to agreements with the Defense Ministry, soldiers may travel on buses on Sundays until 12:00 and on Thursdays from 12:00. During all other hours, travel may be made only via private vehicle.
Soldiers will also be able to board Israel Railways on Monday, Tuesday, and Wednesday only and must wear nose-and-mouth masks while traveling.
Israel Railways will continue to operate in accordance with the existing outline of pre-purchased tickets.
Transport Minister Miri Regev said, "We are still anticipating inconveniences, passengers who won't be able to get on the bus. In the early days there may be problems and inconveniences and we expect the public to be tolerant."