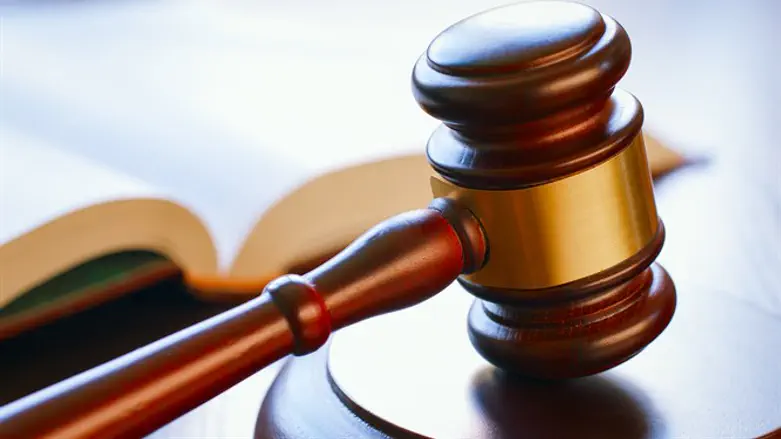 Gavel (illustration)
iStock
The Coalition for Jewish Values (CJV), representing over 1500 traditional, observant Rabbis in matters of public policy, today welcomed two decisions from the Supreme Court of the United States, in Little Sisters of the Poor v. Pennsylvania and Our Lady of Guadalupe School v. Morrissey-Berru, which favored the rights of religious institutions to act in accordance with their principles free of government interference. The rabbis termed these decisions a "victory for religious freedom, the First Amendment and equal justice."

In Little Sisters of the Poor v. Pennsylvania, the Court addressed Trump Administration regulations permitting businesses to decline provision of contraceptives under the Affordable Care Act (ACA) due to religious and moral objections. It found that these exemptions were consistent with the ACA, and thus did not need to explicitly address the conflict between the contraceptive mandate and the Religious Freedom Restoration Act. Nonetheless, Justice Clarence Thomas, wrote for the majority that earlier decisions "all but instructed the Departments [of the federal government] to consider RFRA going forward... It is hard to see how the Departments could promulgate rules consistent with these decisions if they did not overtly consider these entities' rights under RFRA."

In Our Lady of Guadalupe School v. Morrissey-Berru, by contrast, the Supreme Court explicitly ruled that courts cannot interfere with employment disputes involving teachers providing religious instruction in religious schools, whether or not they are ordained. Two teachers, Agnes Morrissey-Berru and Kristen Biel, sued their former employers, two Roman Catholic schools in the Archdiocese of Los Angeles, arguing their terminations violated employment law (due to age and a health-related leave of absence, respectively). Both teachers not only taught secular subjects, but also taught religion and prayed with their students. The Supreme Court ruled that "the First Amendment's Religion Clauses foreclose the adjucation of Morrissey-Berru's and Biel's employment-discrimination claims."

Rabbi Steven Pruzansky, Eastern Regional Vice President of the CJV, said in response to the rulings: "While the Little Sisters case was decided on procedural grounds, unfortunately, leaving that First Amendment battle for another day, the Court's unequivocal decision in Our Lady of Guadalupe restores the balance of constitutional protections for religious institutions."
"One can only hope that the safeguards for religious practices and traditional values that made the United States unique in the world can withstand the cultural onslaught currently sweeping the country."