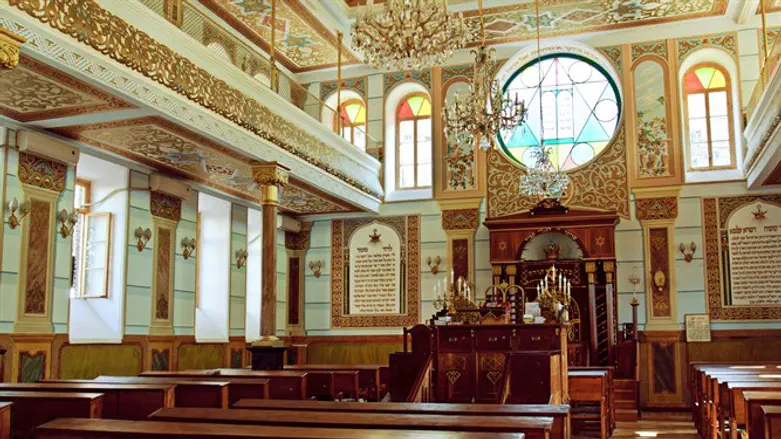 Synagogue
iStock
Most coronavirus patients in Israel were infected at home, according to a report by Israel Hayom Tuesday morning.
According to the report, research conducted by the Knesset Research and Information Center, nearly two-thirds (65.8%) of people infected with the coronavirus were infected at home, while just 2.2% were infected at synagogues.
The government rejected calls by the Health Ministry and National Security Council to close all synagogues in the country, but did impose new restrictions, limiting the number of worshippers to 19 at a time.
The Knesset Research and Information Center also found that 10.3% of coronavirus patients were infected at school, at university, or at a yeshiva.
A further 5.8% were infected at a medical facility, while 3.9% were infected at an event or conference.
Just 2.0% were infected at shopping centers or stores, with 1.8% infected at nightclubs and other entertainment venues. With regards to the remaining 8.2%, it is unclear where they were infected.
The statistics used in the report cover about one-third of the total number of infections reported in Israel, or just under nine thousand cases.