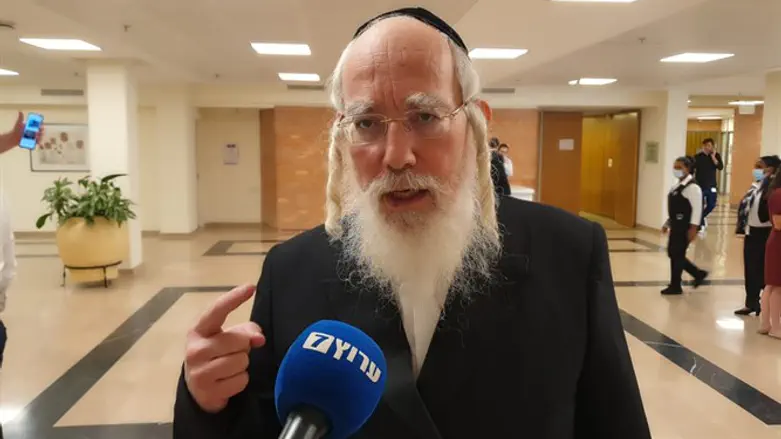 Eichler
Hezki Baruch
United Torah Judaism Knesset Member Yisrael Eichler protests the government's decision to raise the fine for being caught without a face mask to NIS 500.
"I want to protest very sharply that they raised the mask fine to five hundred shekels; probably all those who decide on the matter - their salary comes in on the first of the month and they can afford the five hundred shekels, but millions of citizens who have no livelihood or whose livelihood was damaged, five hundred shekels for such a thing is very serious,'' Eichler said.
"For me 200 shekels is a lot of money, 250 you fine to discourage but more than that? What needs to be done to save lives needs to be done, but beyond that is madness."
Eichler is disappointed with the restriction of participants in the synagogues to only 19. "The synagogues were the last to open and the first to be closed. Let them have 'capsules', which will be numbered by the size of the synagogue," the UTJ Knesset Member suggested.
Speaking to Arutz Sheva, Eichler responded to MK Gafni's call to quit the government if it decided to close the yeshivas: "Liberman, who today called for war on the yeshivot, the haredim, has undergone three election campaigns to leave the government with no haredim, so can we give him this pleasure? No.
"We need to fight within the government for sane decisions. I'm sure all members of the government want the health of the people but the chaos in the country is a cause that the people have already lost confidence in the health system."
העם איבד את האמון במערכת הבריאות
חזקי ברוך