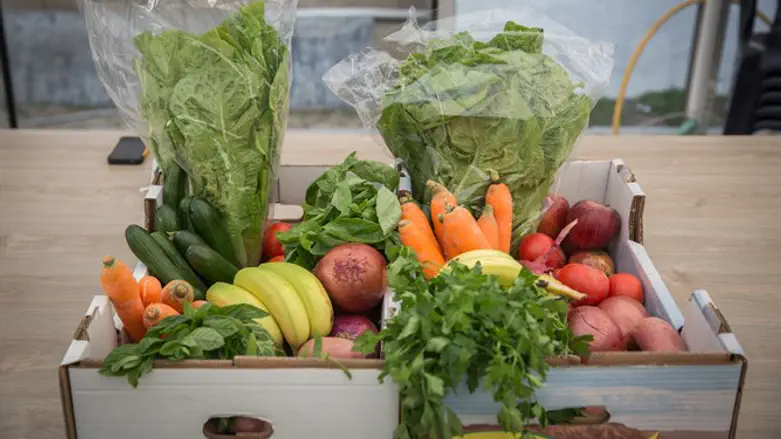 Box of vegetables
Hadas Parush/Flash90
Finance Minister Yisrael Katz (Likud) is working to change the way the State supports farmers, as well as bring down the price of fruits and vegetables, Calcalist reported.
Under the new plan, the government would provide direct support to fruit and vegetable growers, while at the same time canceling the protective taxes levied on imports from abroad. Katz, together with Agriculture Minister Alon Schuster (Blue and White), will present the full plan by the end of October.
According to the report, the plan will base support on a fixed amount of money per farmed dunam, and it will also apply to industries for which import taxes have been canceled.
Meanwhile, the farmers oppose the process, claiming that direct support will not necessarily be effective, and that it should not be tied to opening the market to imports. According to them, allowing imports without properly supporting Israeli agriculture will lead to the founding of a new concentrated group of importers and the elimination of agriculture in Israel.
Instead, effective support should include the differences in production costs for the fruits and vegetables in their source country, and direct support will be effective only if it includes tools for improving farmers' welfare and allowing true competition with the imported goods. In such a case, the farmers said, they would support reducing import taxes.