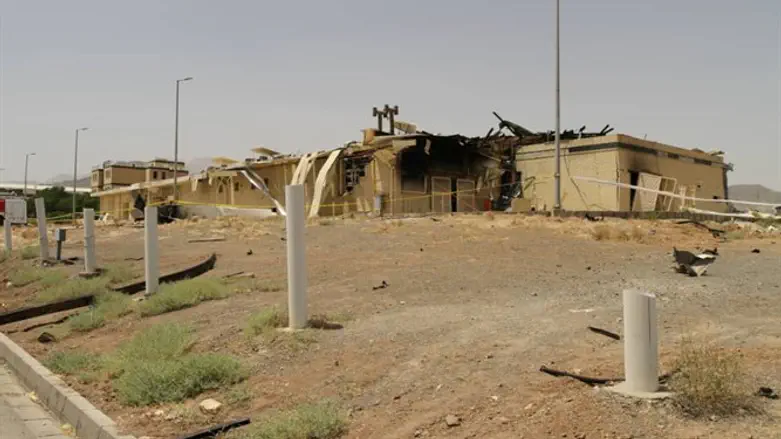 Natanz facility
Reuters
Kuwait's Al-Jarida newspaper on Friday reported that Israel was responsible for a Thursday "accident" at an Iranian nuclear facility in Natanz.
It is believed that the Natanz facility is used to enrich uranium.
According to the Al-Jarida report, the explosion was caused by an "Israeli cyber attack" which targeted the computers which control the pressure gauges inside gas containers. Tehran has allegedly lost 80% of the uranium hexafluoride gas it needs in order to enrich uranium.
The report also claimed that Israel is responsible for the Parchin blast which occurred last week.
On Thursday, Iran's state news agency IRNA published an editorial warning that "if there are signs of hostile countries crossing Iran's red lines in any way, especially the Zionist regime (Israel) and the United States, Iran's strategy to confront the new situation must be fundamentally reconsidered.
Meanwhile, Tehran claims that the incident was caused by an "accident and fire," and has not linked it to Israel.
Behrouz Kamalvandi, spokesman for Iran's Atomic Energy Organisation, said there had been no injuries and "no interruption to the work of the enrichment site itself."