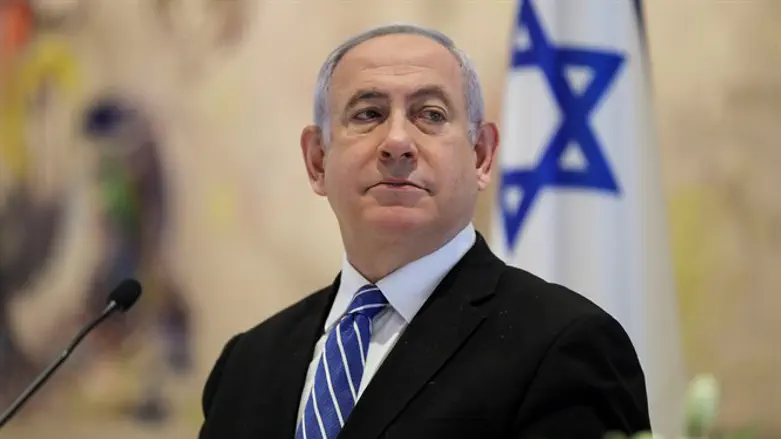 PM Netanyahu
Reuters
A new poll by 103 FM Radio showed that the Likud party would remain the most popular party, if elections were held today.
The poll, conducted by Professor Yitzhak Katz of Maagar Mochot, showed the Likud winning 38 Knesset seats, followed by Yesh Atid-Telem with 17 Knesset seats.
The Joint Arab List would retain its rank as third-largest party, with 15 seats, and Defense Minister Benny Gantz's Blue and White would receive 10 seats.
Yamina and the Sephardic-haredi Shas party would receive nine Knesset seats each, followed by Yisrael Beytenu and the Ashkenazic-haredi UTJ with eight seats each. Left-wing Meretz would receive six seats, while Labor would fail to cross the electoral threshold.
The poll also asked whether respondents supported or opposed Attorney General Avichai Mandelblit's decision not to allow a friend of Israeli Prime Minister BInyamin Netanyahu to cover his legal fees.
Sixty-four percent of respondents said they supported Mandelblit's decision, while the other 36% opposed it.