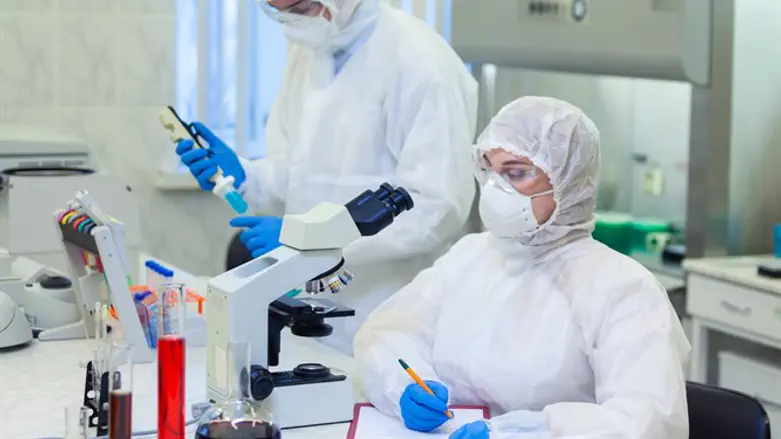 Treating the coronavirus
iStock
Prof. Yoram Lass, the former director general of the Ministry of Health, continues to press for calming panic over coronavirus.
"There was no first wave - a lie. In March, April and May, 115 less people died in the State of Israel compared to the same period last year. There was no first wave, it is in the hysterical mind of you know who. In Europe and America there was a very respectable first wave, and no second wave," Lass said in an interview on 103fm.
"No government in the world can stop the virus. This is shown by the fact that the only place in the world where there is no virus is Antarctica. The entire world is full of the virus.
He added: "The entire state of Israel is full of the virus, no one will stop it. 5 to 10 percent of the population has been infected, it has no significance, it's like the contagious winter viruses.
"Despite the vaccine's existence, one million Israelis are actually infected with the flu, 1,000 die of flu complications. In the winter, there's a huge wave of mortality that doesn't interest you."
Lass called to "meticulously follow the law," but also "think."
"Don't let them brainwash you. Interests stand behind this, as well as foolishness and hysteria. There is a mental illness called anxiety. Believe me, it is an illness from which it is hard to recover, and one who fears does not see the data. There was no first wave in Israel. There is no second wave.
"As you do more tests, you find more people - who are healthy - testing positive. And the government insists on calling them sick.
"This issue of coronavirus, which is unprecedented in the modern era, will be studied in social science faculties. There was a social phenomenon here because of the virus of social networks, which really brainwashed the entire world."
The number of people diagnosed with the virus yesterday was Wednesday, 925, with some counts giving over 1,000. Prime Minister Benjamin Netanyahu will convene the Corona Cabinet tomorrow afternoon. The Knesset gave final approval for the resumption of Shin Bet tracking and decided to impose a partial lockdown on Ashdod and Lod neighborhoods.