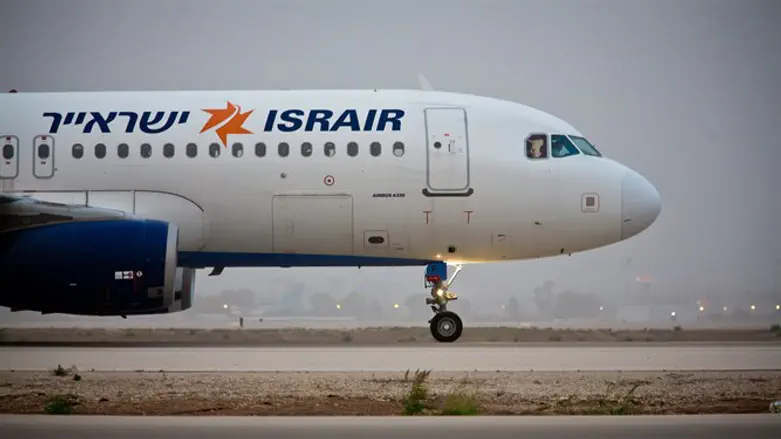 Israir Airlines
Flash 90
Eilat Mayor Meir Halevi announced earlier this week that Israir, the only airline to operate flights to and from the city, will cease its operations there due to low demand, Israel Hayom reported.
Statistics seen by Israel Hayom showed that since the beginning of June, 15,000 passengers flew to Eilat, representing approximately 10% of the tourists who have visited the city since its hotels reopened.
In recent months, Israir has offered flights to Eilat at reduced prices, and operated 2-3 flights per day. In March, Arkia ceased its operations to and from Eilat, and has not restarted them.
Residents of Eilat were shocked at Israir's decision to end air traffic to the city.
Mayor Meir Halevi said, "The harm to the city and its residents has crossed every logical boundary. It's illogical and completely unreasonable to cut the city of Eilat off and harm its residents in general and those who are ill in particular."
"I spoke with Transportation Minister Miri Regev (Likud), who said that she will not allow this to happen. Israir said that if they do not receive aid, the flights will cease within 14 days. I believe that we will be able to overcome this and prevent the line from ceasing to operate. We cannot allow this to happen."
Israir did not respond to Israel Hayom's request for comment.