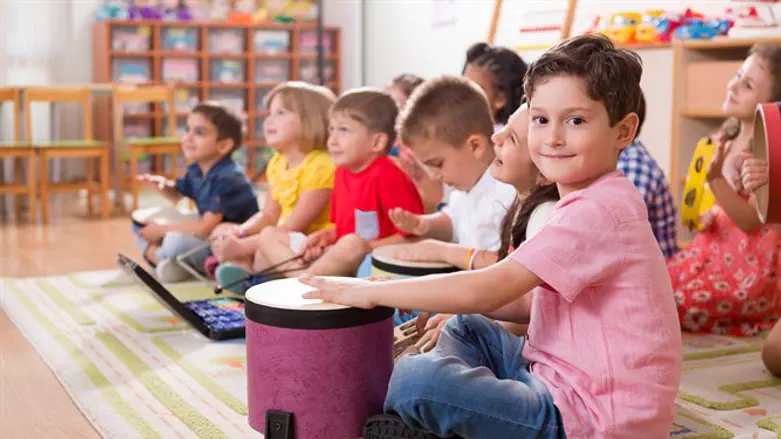 Preschool children (Illustration)
iStock
Eight preschools were closed Tuesday morning in the central city of Herzliya, after an activity instructor was diagnosed with coronavirus, Israel Hayom reported. The new closures bring the total number of shut preschools in the city to 12.
Earlier, four other Herzliya preschools closed due to coronavirus exposure.
The preschools' students and staff were ordered to quarantine until the epidemiological investigations are completed.
The preschools which closed Tuesday include Daliyot, Barkan, Moran, Ya'ara, Eshel, Haruv, Deganit, and Pardes. The preschools previously closed were Hitim, Re'em, Agurim, Anafa, and Shahaf.
Despite the rise in coronavirus infections, the Knesset's "Coronavirus Cabinet" has decided not to include the educational system in the list of coronavirus restrictions. Instead, "summer schools" will operate as scheduled, providing parents of children in preschool through fourth grade with childcare. However, groups will be limited to an average of 28 students instead of 35.