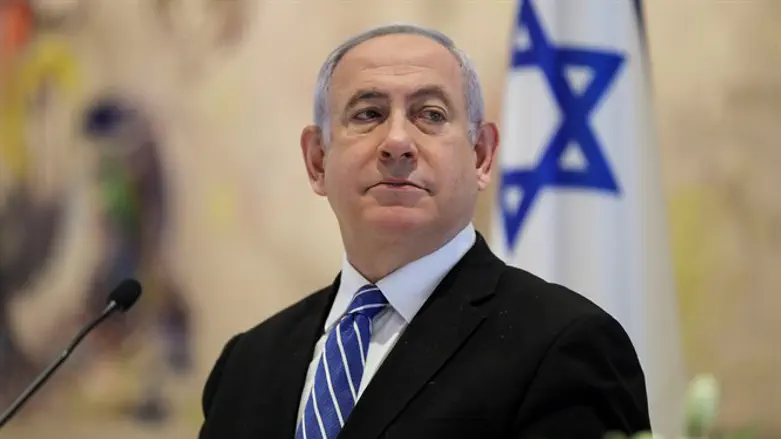 Netanyahu
Reuters
Prime Minister Netanyahu on Tuesday convened the ministerial committee in charge of declaring 'restricted areas.'
The committee decided to declare the city of Elad a restricted area as well as several neighborhoods in Tiberias, including Ramat Teverya B, Ramat Teverya C, Teverya Illit, the Ben Gurion neighborhood, and Neighborhood 200.
These areas will be declared restricted zones for seven days staring at 8 AM tomorrow morning and lasting until 8 AM on Wednesday, July 1.
The prime minister said following the discussion: "Due to the increase in morbidity, we received the ministerial committee's recommendation that the Health Ministry impose restrictions on several neighborhoods in Tiberias and in the city of Elad. We will examine other communities tomorrow morning."
"The surest way to stop this outbreak is for all citizens of Israel to wear masks and maintain social distancing," Netanyahu said.