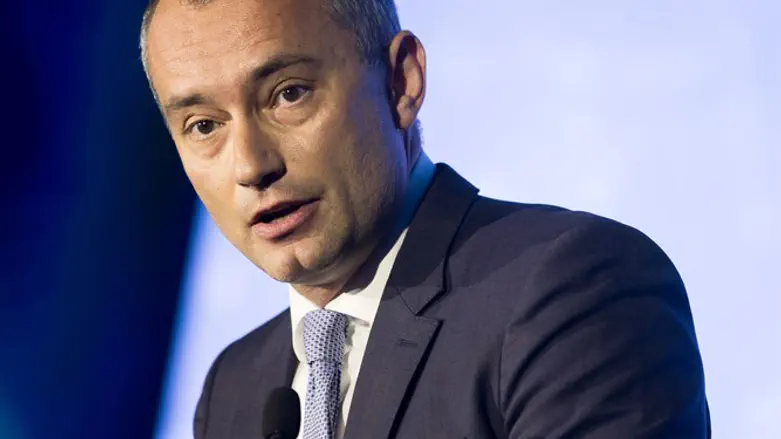 Mladenov
Flash 90
The EU and the UN oppose Israeli Judea/Samaria sovereignty not only in words, but also in practical participation in a Palestinian Authority protest against the historic move.
Representatives of the Union along with UN envoy to the Middle East Nikolai Mladnov took part in the Central Protest rally initiated by the Palestinian Authority against sovereignty.
The keynote speaker at the rally was Palestinian Prime Minister Mohammed Eshtayyeh, but Mladnov himself also expressed his own condemnation of sovereignty.
The UN envoy was unambiguous regarding the Israeli move: "The United Nations believes that the Israeli annexation process violates international law."
"This is not only contrary to the law, but it is also hurting and effectively destroying the Palestinians' hope of establishing a state. We must work to bring Israelis and Palestinians back to the negotiating table for a peace agreement and the establishment of a Palestinian state alongside Israel," he said.
The EU representative also spoke out, saying that "the process of annexation, if implemented, would seriously damage our relations with Israel."
"We are working with all possible officials on the diplomatic plane to remove the annexation issue from the table. If Israel insists on doing so, the EU will respond strongly to it," he threatened.