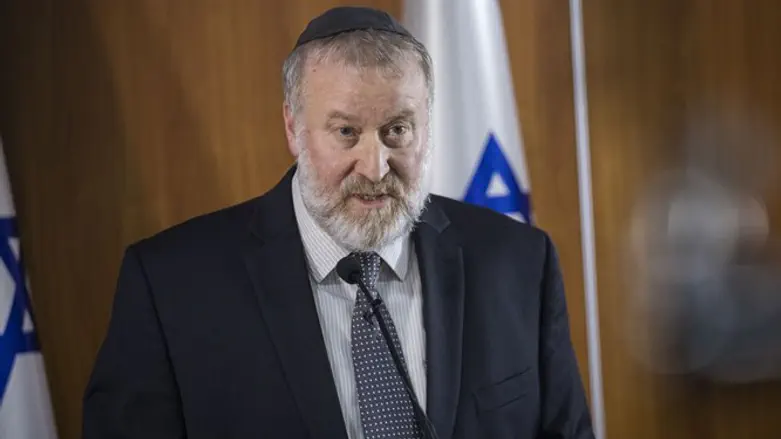 Mandelblit
צילום: Hadas Parush/FLASH9
Attorney General Avichai Mandelblit announced Monday afternoon that he would examine Prime Minister Netanyahu's request to open investigation into leaks from the Coronavirus Cabinet.
Earlier, Netanyahu called for an investigation after statements given by the head of the Shin Bet at a meeting of the Coronavirus Cabinet were leaked and aired on Channel 12 News Sunday night.
"I want to begin, first of all, with the serious incident of the recording from the coronavirus Cabinet that was broadcast in the media," Netanyahu said. "I don't remember such a thing being done in all my years as prime minister. Not from a Cabinet meeting and not from a Coronavirus Cabinet like this; a discussion with the Shin Bet chief, it is very serious."
"This cannot stand. I ask all the relevant officials, including the attorney general, to enable a thorough investigation. We cannot allow this to take root. It must not repeat itself," the prime minister added.
In the leaked recording, Shin Bet chief Nadav Argaman argued against the restoration of a controversial program by which the Shin Bet tracked coronavirus carriers.
"What I am asking is that the Shin Bet not be included in legislation," Argaman said. "What is needed is training that the Shin Bet is willing to provide as a solution, in the event there is an outbreak and no response, and to work tightly, and I mean tightly, with the project that can manage it, so there can be a civilian response for the State of Israel in the coming years."