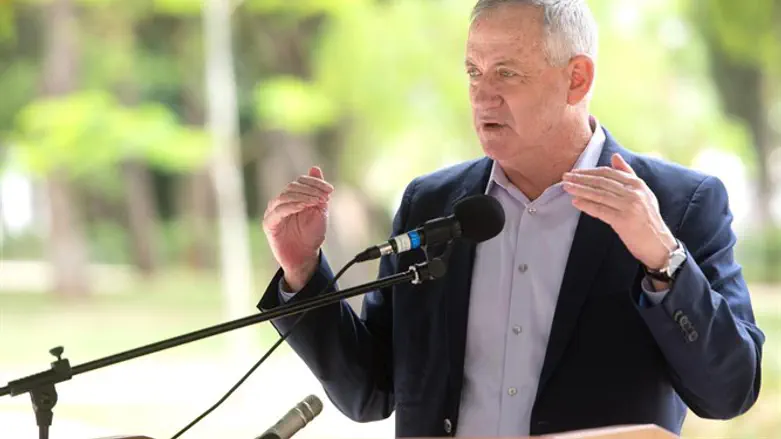 Benny Gantz
IDF spokesperson
In wake of reported infighting within Blue and White, a news story broke today about a testy exchange during a faction meeting of the party involving Minister of Science and Technology, Yizhar Shai accusing MK Yoaz Hendel of "undermining Israel's security" following Hendel's admission that he will support President Trump's 'Deal of the Century' "with or without Benny Gantz's modifications."
According to the report aired on Channel 11 News, Shai slammed Hendel for "going against Gantz's position." He said that if Hendel were to support the move, he'd be sure to opposed it, voicing the opinion that, "Israel's unilateral annexation of parts of Judea and Samaria will bring about chaos in the region, endangering the lives of both its citizens and soldiers in the process."
For his part, Hendel replied that he was "completely in sync with Benny [Gantz's position]" and that the news media was misrepresenting a number of his statements on the matter, adding that the move needed to be considered in all its aspects and that he would make a final decision "irrespective of the one taken by Blue and White."
Minister of Immigration and Absorption Pnina Tamo-Shetah (Blue and White) also voiced her clear-cut support for the planned annexation, saying that Israel is not an "occupying entity" and that "Ethiopian immigrants who tracked thousands of kilometers on their way to their homeland – [not one 'stolen' from a foreign entity]."