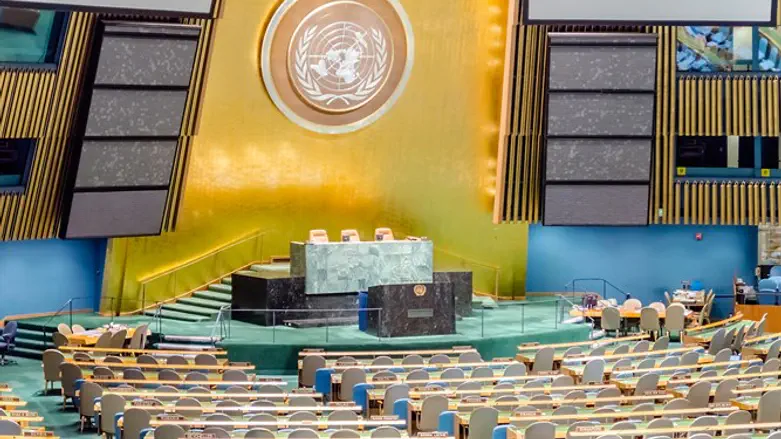 United Nations
iStock
Britain, France and Germany made clear on Friday they would not back US efforts to unilaterally trigger the reimposition of United Nations sanctions on Iran, though said they wanted talks with Tehran over its ongoing violations of the 2015 nuclear accord, Reuters reports.
A ban on selling conventional weapons to Iran ends in October under a 2015 Security Council resolution that blessed the nuclear deal between Iran and world powers and from which US President Donald Trump withdrew in 2018.
US Secretary of State Mike Pompeo recently vowed to use all means available to extend the UN arms embargo on Iran.
"We firmly believe that any unilateral attempt to trigger UN sanctions snapback would have serious adverse consequences in the UN Security Council," the foreign ministers of the three European countries (E3) said in a statement on Friday, according to Reuters.
"We would not support such a decision, which would be incompatible with our current efforts to preserve the JCPoA (Iran nuclear deal)," they said after discussing Iran in Berlin.
European diplomats are working on a compromise, but it is unclear whether they will able to satisfy the United States as well as Russia and China, which like the E3 remain in the deal.
"We believe that the planned lifting of the UN conventional arms embargo... would have major implications for regional security and stability," the E3 said, adding it was working in coordination with China and Russia on the issue.
The E3 ministers said they hoped to hold a ministerial meeting with Iran to discuss its violations of the nuclear deal and assess a mechanism they had launched in January aimed at resolving differences within its framework.
"We remain committed to the JCPoA and, in order to preserve it, urge Iran to reverse all measures inconsistent with the agreement and return to full compliance without delay," they said.
Iran, as expected, has criticized US calls to renew the arms embargo. Iran's President Hassan Rouhani recently urged UN Security Council members to oppose what he called a US "conspiracy" to extend the embargo.
The European Union's top diplomat, Josep Borrell, has argued that since the United States has already withdrawn from the 2015 Iran nuclear deal, it can't now use its former membership of the pact to try to impose a permanent arms embargo on the Islamic Republic.
(Arutz Sheva's North American desk is keeping you updated until the start of Shabbat in New York. The time posted automatically on all Arutz Sheva articles, however, is Israeli time.)