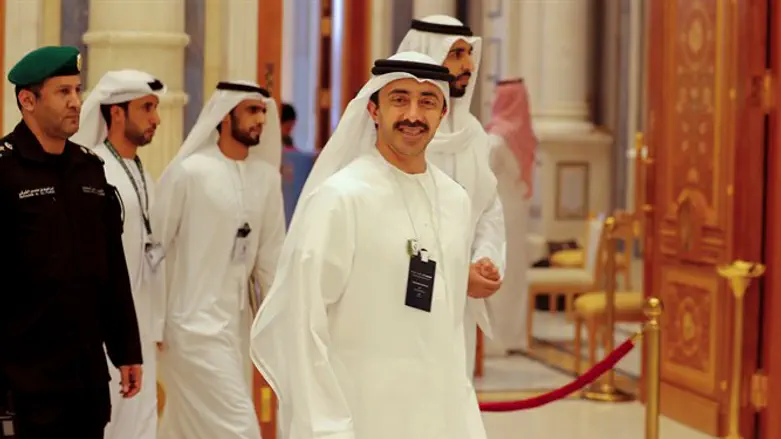 Mohamed bin Zayed Al Nahyan
Reuters
Crown Prince of the Emirate of Abu Dhabi and Deputy Supreme Commander of the United Arab Emirates Armed Forces Sheikh Mohamed bin Zayed Al Nahyan issued a hard-line tweet regarding Israeli sovereignty in Judea and Samaria.
"I assured King Abdullah in our phone conversation of UAE's full solidarity with Jordan & our categorical rejection of accepting Israel's illegal annexation of Palestinian lands," wrote Al Nahyan. "We are working with our Arab brethren & the international community against this illegal move."
Earlier, it was reported that United Arab Emirates Minister of State for Foreign Affairs Anwar Gargash warned that Israel's planned application of sovereignty over parts of Judea and Samaria could lead Arab states to call for a single bi-national state for Israelis and Palestinians.
Speaking at the Washington-based Middle East Institute and quoted by The Associated Press, Gargash said that his country is committed to dialog and the two-state solution to the decades-long conflict.
He added that "ultimately, I personally believe that if we are going where we are going today, and we lose the possibility of really implementing a two-state solution, we will really be talking about equal rights and one state."
King Abdullah II
Reuters