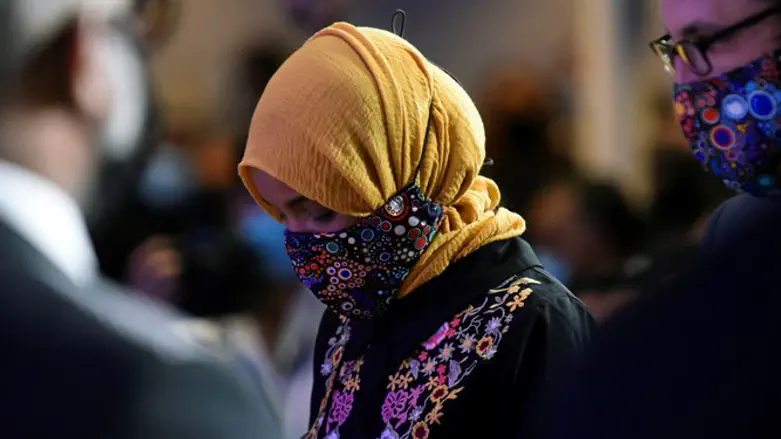 Ilhan Omar
Reuters
Minnesota Democrat Congresswoman Ilhan Omar's father died due to the coronavirus, she announced last night. One of two Muslim congresswomen, Omar said her father, 67-year-old Nur Omar Mohamed, died of COVID-19 complications.
"It is with tremendous sadness and pain that I share that my father, Nur Omar Mohamed, passed away due to complications from COVID-19," Omar said in a statement. "No words can describe what he meant to me and all who knew him."
Omar, a native of Somalia who immigrated with her father to the United States in 1995, was elected together with Rashida Talib, the daughter of a Muslim immigrant couple, to the U.S. Congress early last year, and the two became the first Muslim congresswomen.
Both made headlines last year when they announced their intention to visit Israel and the Palestinian Authority "to see Palestine up close". After consultations, Prime Minister Netanyahu and Interior Minister Deri decided not to allow them to enter Israel.
Omar has a history of statements disparaging Israel, some bordering on stark anti-Semitism. In February last year, Omar published a series of tweets claiming that Jewish organizations pay high sums of money to American politicians for supporting Israel.
President Trump strongly criticized her during a meeting with voters, claiming that she was "anti-Semitic" to the audience's shouting "send her back."