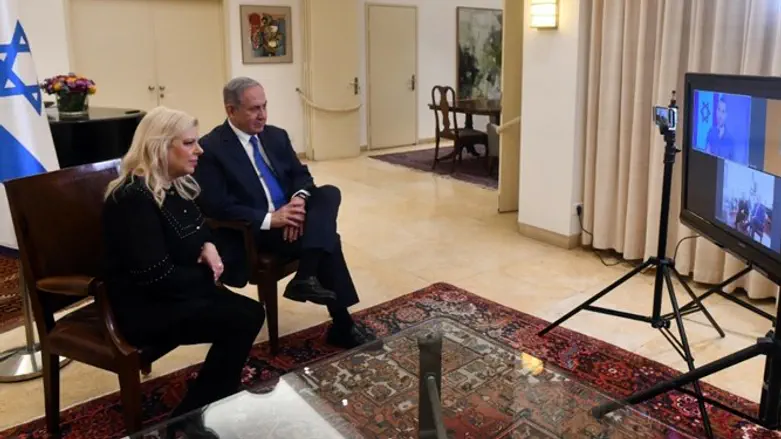 Netanyahu and his wife
Haim Zach/GPO
Shoval Porat, a 12-year-old girl, sought to celebrate her Bat Mitzvah in a creative way and asked to meet and strengthen Prime Minister Binyamin Netanyahu.
On Monday, Netanyahu and his wife, Sara, hosted the girl and her family.
"My wife Sara and I were thrilled to host sweet Shoval Porat at the Prime Minister's Residence and take part in her Bat Mitzvah celebration."
"She thrilled us with her tremendous support - and entered our hearts. Mazel Tov Shoval. We love you," Netanyahu wrote in a post on his Twitter account.