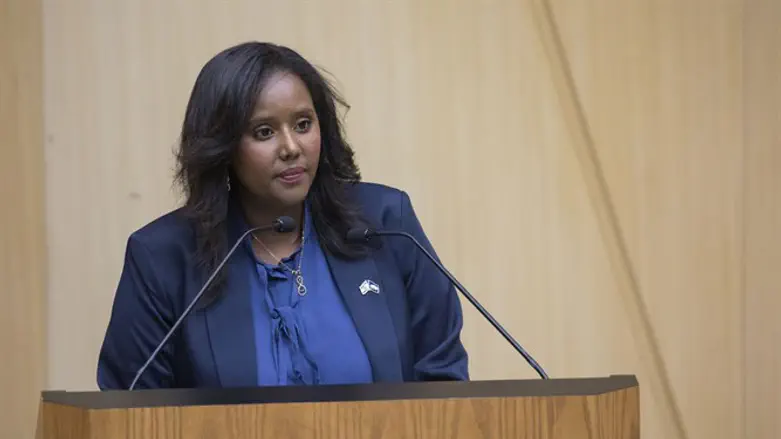 Minister of Immigration Absorption MK Pnina Tamano-Shata
Noam Revkin Fenton/Flash90
Minister of Immigration Absorption MK Pnina Tamano-Shata met member of the Defense Ministry, MK Michael Biton today.
The two agreed to work towards creating new methods of assisting lone soldiers and integrating Ethiopian immigrants into the IDF.
Tamano-Shata said: "I am committed to doing everything in my power to help lone soldiers during their time in the army and in years to come. I followed through with this as a Knesset member and will continue doing so as Minister of Immigration Absorption. [Lone soldiers] shouldn't have to be left to fend for themselves."
"They came here filled with motivation to protect their homeland out of a deep feeling of Zionism and love of Israel, and we are committed to helping them integrate into Israeli society as best we can."
Tamano-Shata added: "We agreed with Minister Biton to increase efforts to aid [lone soldiers] and formulate new policies and tools for that purpose. We will also do our utmost to help Ethiopian immigrants integrate into the IDF."