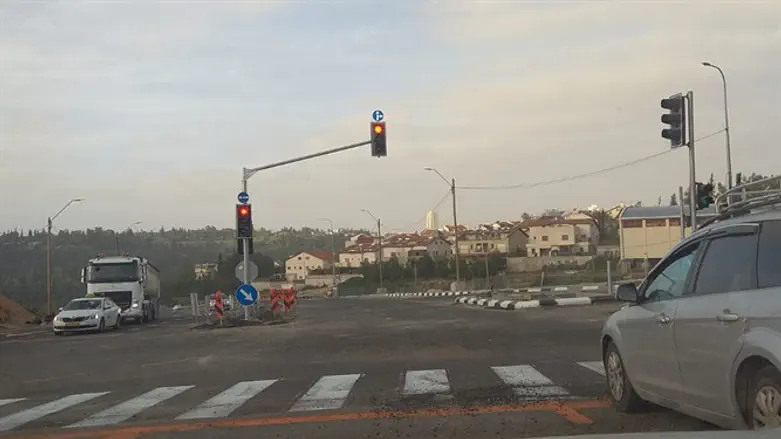 Hashmonaim junction
Binyamin Region spokesperson
An attempted terrorist attack was foiled at the Hashmonaim Crossing on Wednesday evening.
A terrorist tried to stab a security guard who was at the site and was neutralized by the security forces stationed at the crossing.
The terrorist arrived in a vehicle and quickly came out of it armed with a knife in an attempt to injure one of the security guards.
As he ran toward the security guard, the knife fell from his hand and other security guards who were at the scene were able to overtake him and transfer him for questioning by security forces.