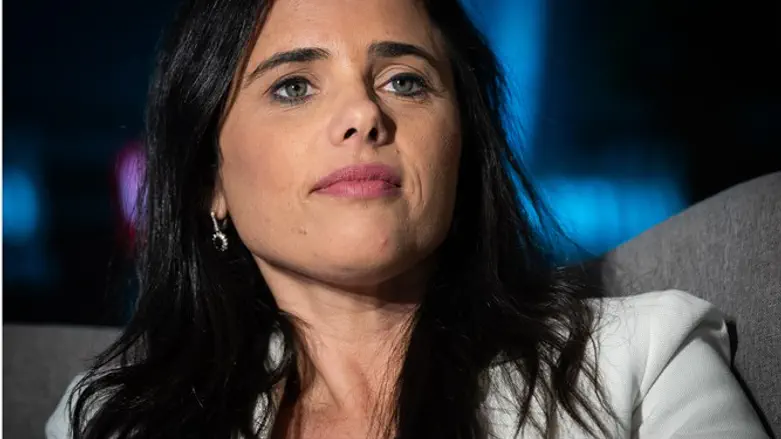 Ayelet Shaked
Flash 90
Yamina MK Ayelet Shaked emphasized that US President Donald Trump "is a true friend of Israel."
"We deeply appreciate all that he has done for Israel in the diplomatic, security & legal arenas- & so much more," Shaked tweeted Wednesday evening.

"We can debate when & how Israel should apply sovereignty. But Trump's friendship & support is beyond any doubt."
Earlier, Kan reported that US officials had expressed that opposition on the part of Yesha Council officials to the Trump Administration's peace plan shows ingratitude.
This followed statements by Yesha Council chairman David Elhayani that US President Donald Trump and his senior adviser Jared Kushner had proven with the Deal of the Century that they "are not friends of the State of Israel."
According to Elhayani, the details of the 'Deal of the Century' prove that the Trump Administration "does not have Israel's security and settlement interests in mind" and that "the only thing they're concerned about regarding the plan is promoting their own interests ahead of the upcoming election."