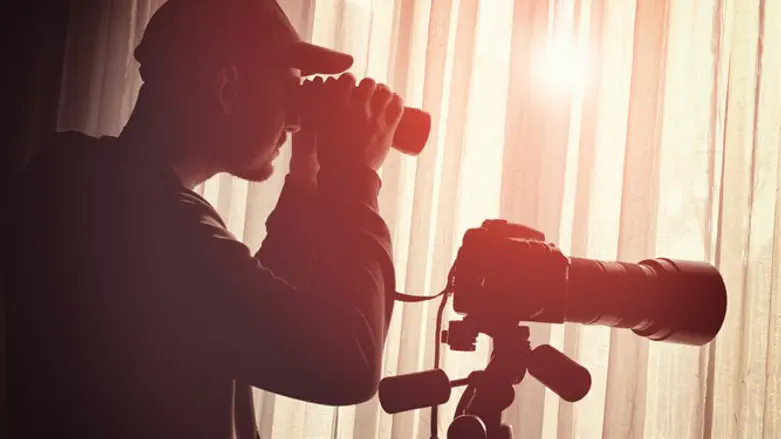 Spy (illustrative)
iStock
After months of uncertainty, the trial of former US Marine Paul Whelan, who was arrested 18 months ago in Russia and charged with accepting state secrets, has drawn to a close, with both prosecution and defense delivering their concluding arguments.
Whelan's lawyer Vladimir Zherebenkov told reporters that the prosecution was seeking an 18-year sentence "in a harsh regime colony," adding that "we are in shock … [at this] very harsh" demand.
Throughout his ordeal, Whelan has protested his innocence, claiming that he believed that the USB drive given to him contained holiday photos, and that his trip to Russia had been made in order to attend the wedding of a former colleague.
The trial opened this March and has been dogged by claims from the defense that evidence it provided was ignored; that Whelan was not given full translations of documents; and that he was rarely granted access to his lawyer, Al Jazeera reports. Due to the coronavirus epidemic, Russia has barred journalists and embassy staff from court hearings, and Whelan's lawyer claimed that three defense witnesses failed to appear last week due to their fears of contagion.
Al Jazeera notes that Russia may have ulterior motives in its treatment of Whelan, pointing out that Whelan's checkered military record does not exactly mark him out as a potential US agent. Whelan enlisted in the Marine Reserves in 1994 and served in Iraq, but he was court-martialed in 2008 on several counts including theft and fraud, and was given a bad conduct discharge.
He later became security director for an auto parts manufacturer, and traveled to Russia several times in recent years. According to Russian media, he was arrested in his hotel room while meeting with a Russian who had handed him a USB drive that contained a list of staff at a classified security agency.
Whelan's arrest came several months after the United States arrested a Russian citizen in Washington who was charged with acting as a foreign agent. Maria Butina ultimately pled guilty to charges of conspiracy and was sentenced to 18 months in prison. She served five before being released and deported back to Russia in October, 2019. At the time of Whelan's arrest, the prospect of an exchange between Whelan and Butina was raised by Whelan's lawyer, while Russian President Vladimir Putin flatly denied that the arrest of Whelan had any connection to Butina, saying that Russia "will not arrest innocent people simply to exchange them."
Now speculation of a different exchange is being mooted, with several candidates being suggested. One is Dmitry Makarenko, who was arrested the day after Whelan and charged with unauthorized export of defense equipment. Another is Russian pilot Konstantin Yaroshenko who is in an US prison after being sentenced for drug smuggling.