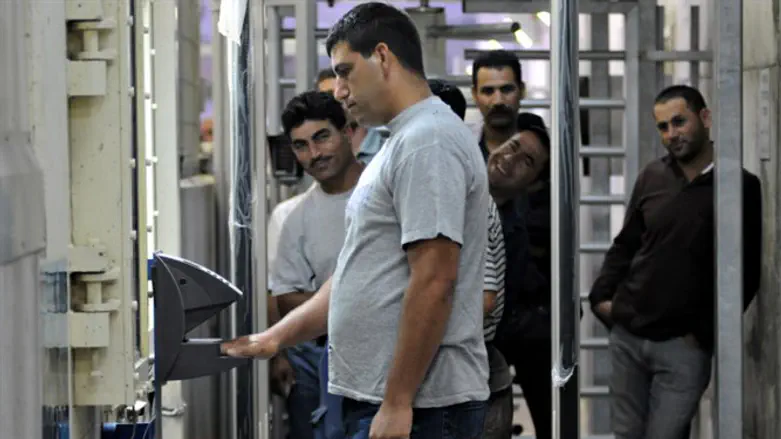 Palestinian workers
Jorge Novominsky/Flash90
Israel will allow about 5,000 Gazans to enter Israel for work purposes, the Lebanese pro-Hezbollah newspaper Al-Akhbar reported on Saturday.
The agreement was made possible by Egyptian mediation and its implementation will be carried out under Qatari and UN supervision, according to a Channel 13 News report.
The report added that the goal of the agreement is to improve conditions in Gaza by reducing the high unemployment rate among local young people.
The steering committee of the "Great March of Return" protests announced at a press conference in Gaza on Thursday that beginning in January 2020, the marches will take place only once a month rather than every week. The new plan will begin at the "special" Land Day march on March 30, marking the second anniversary of the "March of Return" protests.
The announcement is believed to be connected to the ceasefire being negotiated between Israel and Hamas with the help of Egypt, which IDF Chief of Staff Aviv Kochavi referred to on Wednesday in a speech on Israel's national security.