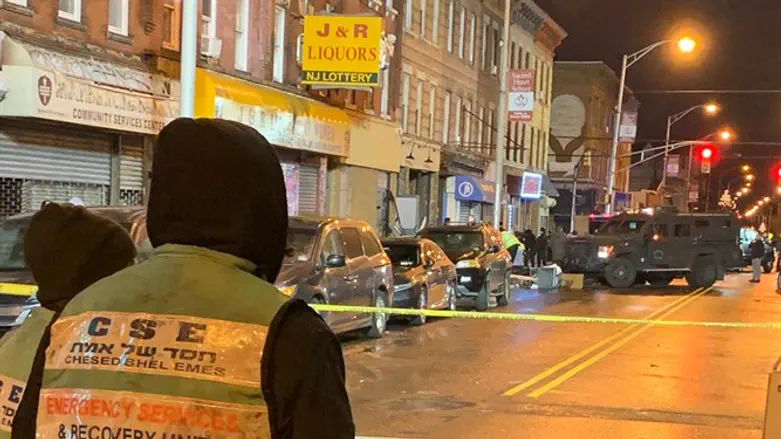 Scene of attack in Jersey City
Isaac Wollner
New Jersey police arrested a pawn shop owner in Keyport, NJ over the weekend on weapons-related charges, according to an NBC NY report.
The phone number and address of Ahmed A-Hady, 35, was found on a handwritten note in the pants pocket of David Anderson, the male shooter in the Jersey City mass shooting.
The FBI identified the number and address as that of A-Hady's pawn shop. As part of the investigation, FBI agents found records of A-Hady's purchase of firearms in 2007. They also found a record of his conviction in 2012 of attempting to obtain a controlled dangerous substance or analog of that substance by fraud. His criminal conviction meant that he was no longer legally permitted to own firearms.
On Friday, A-Hady received a visit from law enforcement officials, who spoke to him and two of his relatives. A-Hady admitted to owning two firearms but said they were no longer on his premises. However, one of his relatives admitted that the safe inside the pawnshop contained firearms.
The law enforcement officials searched the pawnshop and A-Hady's home and found six rifles (including three AR-15-style assault rifles), three handguns, a shotgun and 400 rounds of ammunition.
A-Hady was arrested on Saturday morning on the criminal charge of being a felon in possession of a firearm. He is scheduled to appear in a Newark federal court on Monday.