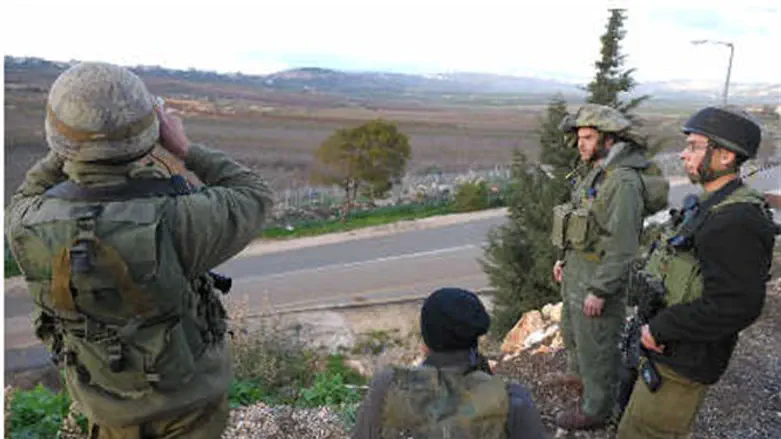 Soldiers at the Israeli - Lebanese border
Flash 90
IDF forces spotted a man crossing into Israel from Lebanon on Saturday, according to the IDF spokesperson on Saturday afternoon.
The unarmed Lebanese man crossed the border precisely at the time when IDF forces were in the area and he was immediately detained.
IDF forces are on high alert for infiltration attempts from Lebanon since Israeli airstrikes on Iranian-backed terror targets in Syria and Lebanon in August.
The Lebanese man was detained by IDF forces and interrogated. According to the IDF report, the incident was not related to terror and the man said that he fled from Lebanon because he is suspected of criminal activity.
Lebanese media reported that a Lebanese man crossed the border into Israel after shooting two people inside Lebanon.