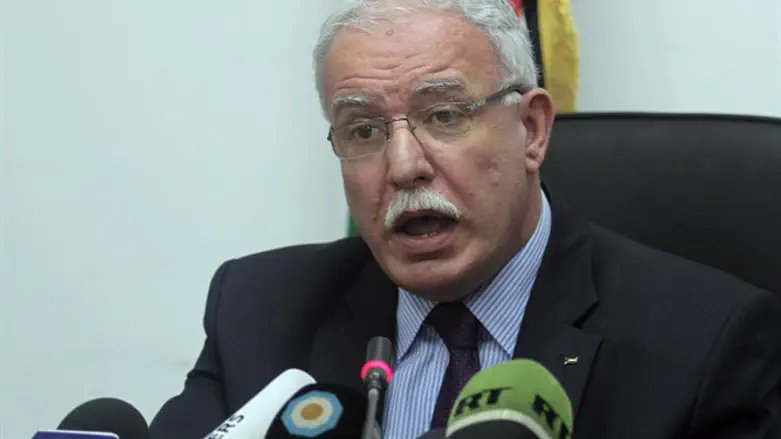 Riyad Al-Maliki
Issam Rimawi/Flash 90
The Palestinian Authority is prepared to engage in dialogue with any future Israeli leader, the PA's so-called "Foreign Minister" Riyad al-Maliki said Wednesday in Oslo, the day after general elections in Israel ended in deadlock.
"Whoever will be able to form a government, we are ready to sit with him or her in order to restart the negotiations," al-Maliki told reporters after the elections ended in a tie between Prime Minister Benjamin Netanyahu and his main challenger Benny Gantz.
Al-Maliki also on Wednesday reiterated the Palestinian Authority's insistence on a "two-state solution."
He is accompanying PA Chairman Mahmoud Abbas on a two-day visit to Oslo.
Their trip comes ahead of a meeting next week in New York of the "Ad Hoc Liaison Committee" of donors to the PA, headed by Norway.