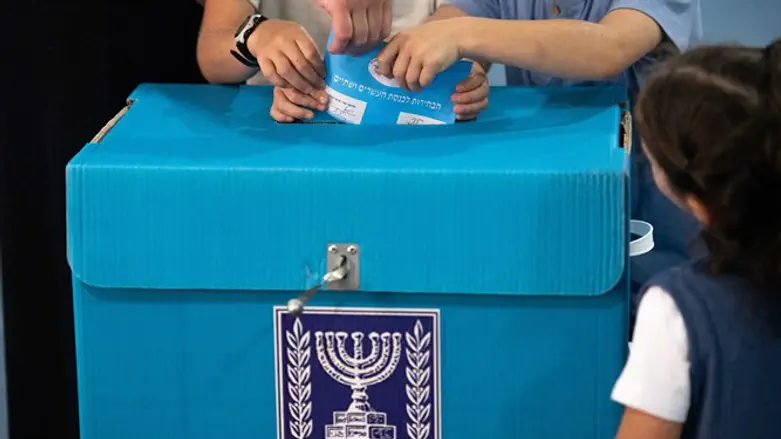 Ballot box
Sraya Diamant/Flash 90
According to an informal count of 90% of the votes in Tuesday's elections for the 22nd Knesset, Blue and White has a slight advantage over the Likud.
Blue and White has 33 seats, Likud - 32, Joint List - 11, Shas 9, Yisrael Beytenu - 9, United Torah Judaism - 8, Yamina - 7, Labor-Gesher - 6 and the Democratic Union has 5 seats.
The right-wing bloc has 56 seats and the center-left has 55. Both these numbers do not include Yisrael Beytenu's 9.
The voter turnout in Tuesday's election was 69.4 percent, 1.5 percent higher than the voter turnout at the end of the previous election in April of 2019.
Exit polls published on Tuesday night showed that Blue and White was the largest party in the Knesset and is followed by the Likud, but it does not appear that either party has enough seats to form a coalition.
Avigdor Liberman's Yisrael Beytenu party will probably be the deciding factor in determining who will head Israel's next government – Binyamin Netanyahu or Benny Gantz.