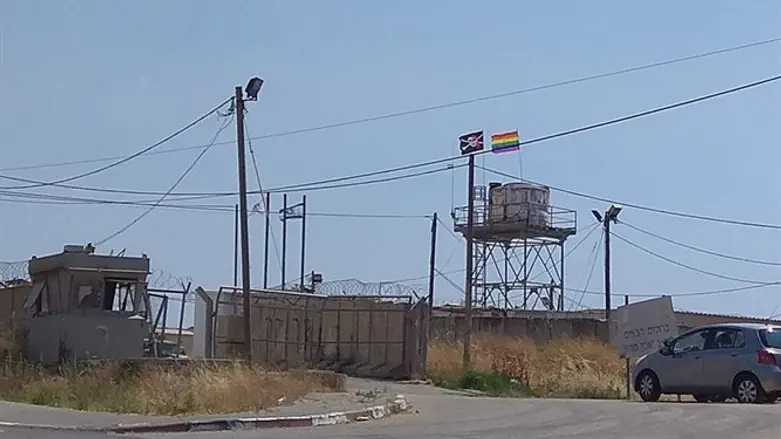 LGBTQ flag flies on IDF base
Rafael Libor
Residents of Samaria were surprised Tuesday to discover that an LGBTQ flag had been raised at an IDF base near the community of Elon Moreh.
According to IDF orders no flags are to be flown within army bases except for the flags of the nation and flags of the army units stationed at the bases.
The Liba organization said in response: "In the United States, as well, we understood that this madness should be stopped. If the Americans can say no to these black-colored flags and refuse to wave them over the embassies around the world, surely we can and should as well."
"A flag is not just a piece of cloth, a flag is a symbol that instill values ​​in us, And it is inconceivable that they will turn IDF bases into centers for promoting agendas for the destruction of the family. We call on them to stop this madness immediately!"