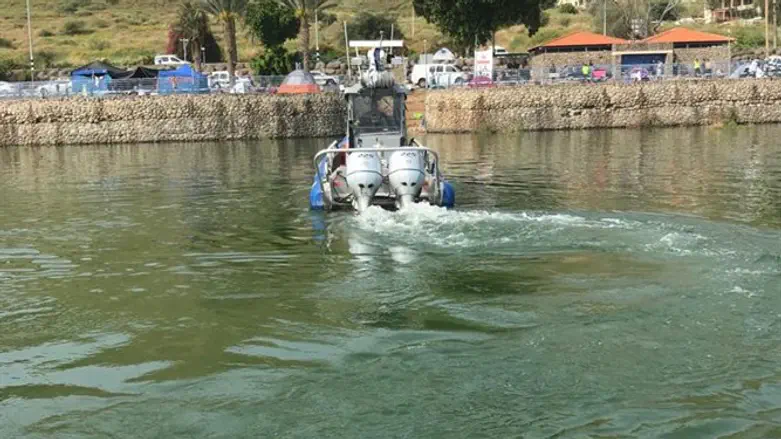 Search in the Kinneret
Spokesperson
A family of five, parents and their three children, who went missing in the Kinneret (Sea of Galilee) was located overnight Sunday after several hours of searches.
One of the five is suffering from hypothermia and is in moderate condition. The four other members of the family are in light condition.
All of them have been evacuated for medical treatment at the Poriya Hospital in Tiberias.
The family sailed Sunday afternoon at about 3:00 p.m. in a sailboat and did not return to shore. Marine, air, and land forces combed the area until they found the family safe and sound.
Paramedics from United Hatzalah also took part in the search operation.