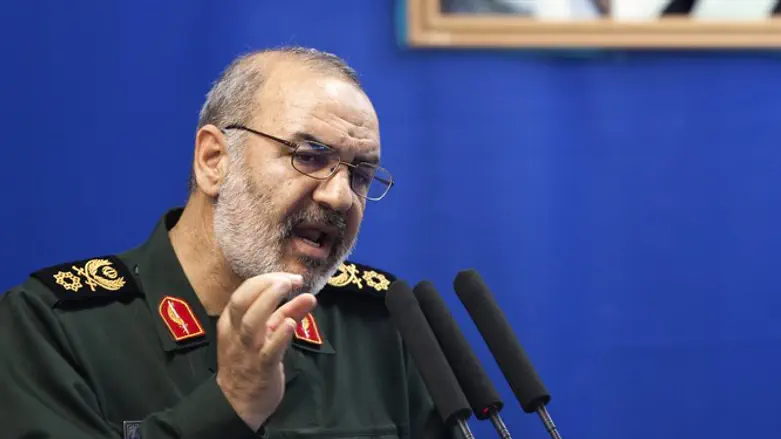 Hossein Salami
Reuters
The commander of Iran's elite Revolutionary Guards, Major General Hossein Salami, warned on Wednesday, "We are on the cusp of a full-scale confrontation with the enemy," Reuters reported, citing the Fars news agency.
Salami, who was named head of the force last month, added, "This moment in history, because the enemy has stepped into the field of confrontation with us with all the possible capacity, is the most decisive moment of the Islamic revolution."
The comments come amid tensions between the US and Iran, which have increased since US President Donald Trump pulled out of the 2015 deal last May. He later imposed two rounds of sanctions against Iran.
Last week, the US military deployed an aircraft carrier and B-52 bombers to the Middle East in a move that US officials said was made to counter "clear indications" of threats from Iran to American forces in the region.
Trump warned on Monday that Iran would "suffer greatly" if it targeted US interests.
"We'll see what happens with Iran. If they do anything, it will be a very bad mistake. If they do anything they will suffer greatly," he told reporters at the White House.